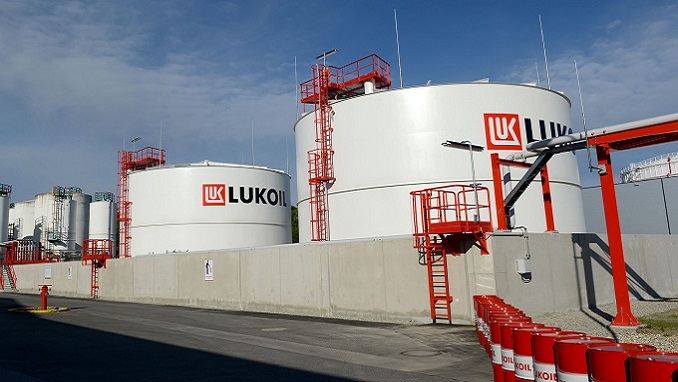 All of Venezuela's Russian customers with the exception of Rosneft had begun suspending or liquidating contracts with state-owned PDVSA in mid-to-late 2018, Russian analysts say, according to VOA News.
The news comes as numerous European clients of Venezuela's state-owned PDVSA petroleum company freeze crude purchases in the face of mounting international sanctions, analysts in Moscow say.
Caracas-based news outlet "Diario2001Online" reported last week that PDVSA had announced that one of its largest Russia contractors, Moscow-headquartered Lukoil, had suddenly frozen its contracts in Venezuela for fear of being subjected to U.S. financial system restrictions resulting from the rapidly unfolding political turmoil.
Moscow-based energy economist Mikhail Subbotin told VOA that in June a PDVSA official had notified eight of its international clients, including Lukoil, that it would be unable to meet its production commitments.
PDVSA had forewarned Lukoil in particular, Subbotin said, that its diluted crude oil deliveries would fall short by more than 100,000 barrels, suggesting Lukoil officials may have been mulling a termination of their Venezuela contracts as early as summer 2018.
Independent Russian defense analyst Pavel Felgenhauer reiterated that point, explaining that, with the exception of Russia's state-run Rosneft, an exodus of private Russian firms was underway before 2019.
"It wasn't only Lukoil, but other [Russian] companies as well," he told VOA, adding that Lukoil, in particular, had suspended or sold its contracts to Rosneft following last June's especially dim PDVSA production forecast.
"As far as I know, all the companies left," Felgenhauer said. "It happened quite some time ago, and I have to look for it online to figure out a precise date but, as I remember, it happened earlier. It is solely Rosneft that remains there. There are no more fools."