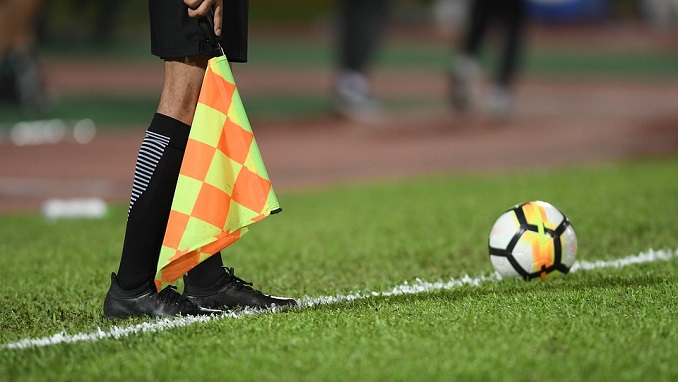 One of the biggest stadiums in Russia, St Petersburg's Gazprom Arena, expects to receive compensation from the Union of European Football Associations (UEFA) later this month for cancellation of Euro 2020, one of the world's biggest football tournaments, and derailed plans for summer matches scheduled to be played in St. Petersburg.
"We incurred losses of just over 20 million rubles (about $260,000), but we hope that until late April the UEFA will fully compensate it to us," TASS quoted Vladimir Litvinov, General Director of Gazprom Arena, as saying this week.
Four Euro 2020 matches were scheduled to be held at Gazprom Arena in St. Petersburg, also known as the Saint Petersburg Stadium, including three group stage and one quarter-final matches. However, the UEFA has decided to postpone the tournament by one year due to the coronavirus pandemic. As a result, the tournament will now run from June 11 to July 11, 2021.
The 68,000-seat stadium in Russia's cultural and historic capital serves as a home for the Zenit football club.
"The facility financing scheme will change because competitions are not held and the financial flow to the stadium from the club will be transformed," explained Litvinov. "How exactly, I would not like to say, because we are in the process of regrouping and it is not obvious to us how long this pause will be delayed. Therefore, it's premature to talk about some consequences and evaluate their seriousness, although we, like everyone else, will feel it on ourselves."
Meanwhile, Litvinov did not disclose the total estimated loss that Gazprom Arena is expected to incur due to the forced suspension.
"The amount is substantial," Litvinov pointed out. "Funding for the arena did not break off overnight. They stopped holding matches and the club stopped funding – of course, nothing like that. Now some work is frozen, some calculations with contractors are suspended, because we cannot provide the scope of work."
Meanwhile, along with the suspension of Euro 2020, the Russian Premier League season has been suspended until May 31 due to the spread of the novel coronavirus, also referred to as Covid-19, which has put nearly all major sporting events across the globe on hold. The virus has already infected more than 2.6 million globally.
Russia's top football clubs are said to be losing around one billion rubles, or $12.8 million, a week as a result of cancellations caused by the pandemic.