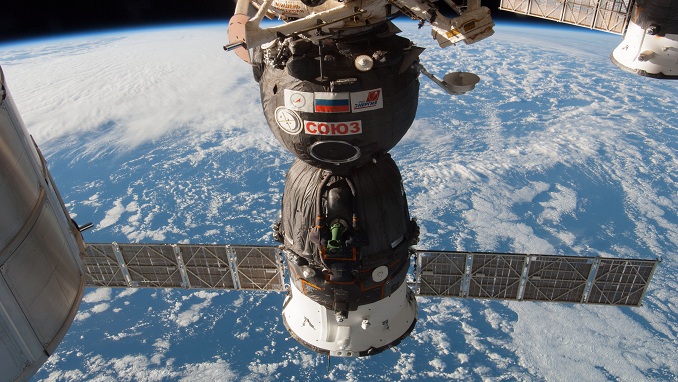 The launch of the ship is dedicated to the historic 1961 Vostok-1 mission, in which Yuri Gagarin became the first man in space, as Russia celebrates the 60th anniversary of the first piloted spaceflight in history.
The Soyuz MS-18 Yuri Gagarin has successfully reached Earth orbit, setting its course for the International Space Station, Sputnik News reports.
The spaceship was launched from the Baikonur Cosmodrome in Kazakstan earlier this day, with the ISS Expedition 65 aboard. The crew includes two Russian cosmonauts – commander Oleg Novitskiy and flight engineer Pyotr Dubrov, as well as American astronaut Mark Vande Hei, who will also be flight engineer.