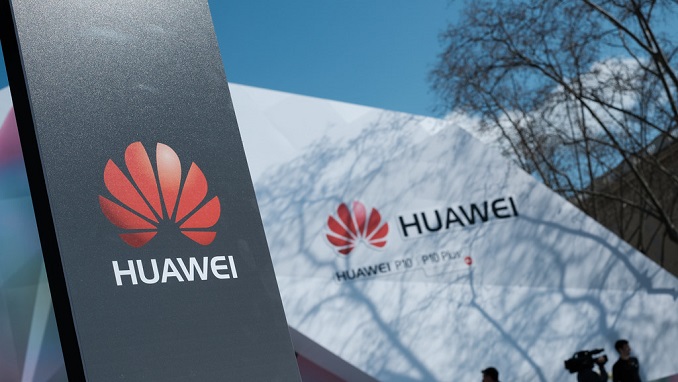 Having both felt the lash of U.S. sanctions, Chinese tech giant Huawei and the Russian government are teaming up in a partnership to play up their resistance to such threats, The Nikkei Asian Review writes.
The Kremlin has been trying to insulate the country from having to rely on Western technological infrastructure, but Russia is still in need of foreign technology, so it is stepping up cooperation with Huawei — which has had its own difficulties with Washington, the Japanese news outlet says.
This month Huawei announced a partnership with Sberbank, Russia's largest bank, to launch a cloud platform in Russia's fast-growing market for cloud services. Huawei also pledged to "build a digital community with a shared future in Russia," saying that over the next five years it would boost its purchases in Russia from $392 million to $800 million, train 35,000 IT Russian specialists, and build a new research & development center in the country.
At a partnership conference in Moscow, Huawei put reducing technological reliance on the U.S. at the forefront of its pitch to Russian tech executives. Xiao Haijun, the company's head of business operations in Russia, accused the U.S. of being the "world's biggest information stealer" and declared that both Huawei and Russia had shown their resilience in the face of sanctions from Washington.
"We want to share all our technologies with our Russian customers, partners, developers, and everyone in this ecosystem so that nobody will just depend on a single technology supplier," Xiao said. Huawei has also begun sales in Russia of its next-generation Wi-Fi networks (Wi-Fi 6) access points, which the company boasts are produced without using any U.S. components.
For Huawei — which over the past year has established itself as a major player in developing a fifth-generation mobile network and artificial intelligence in Russia — the tie-up with Sberbank marks a change of tack. It first attempted to enter the Russian cloud market in February 2019 under its own brand Huawei Cloud, and reportedly spent tens of millions of dollars to rent 500 rack spaces in several Moscow data centers. Now the tech giant is shutting down Huawei Cloud in Russia to pursue its partnership with Sberbank, which is aimed at businesses and will allow access to dozens of integrated services.