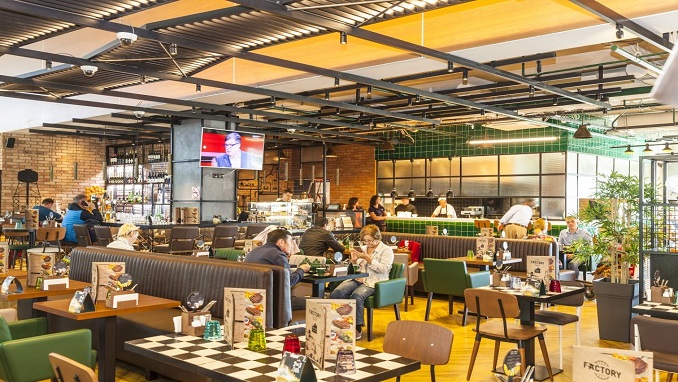 The Moscow building which houses the Praga restaurant, one of the Russian capital's oldest and most luxurious restaurants, has been sold for 1.4 billion rubles ($22 million) at an online auction, according to state-run news agency TASS.
The building is wedged between the pedestrian Arbat Street, one of the Russian capital's most popular tourist destinations, and the busy Novy Arbat avenue in the heart of Moscow. It was pledged to BM-Bank (earlier known as the Bank of Moscow, part of VTB Group).
The lot includes the building at Arbat Street, 2/1 with the total area of almost 10,000 square meters, its interior and restaurant equipment.
The initial price was set at 1.78 billion rubles ($27.7 million). The only bidder was businessman Miroslav Melnik, who offered the price of 1.4 billion rubles. Later, he was declared the winner in the auction protocol.
According to Stanislav Bibik, a partner at Colliers International, the cost of renovating the building could reach $25 million, depending on the level of finish and functionality.
If the new owner plans to open a restaurant or a congress center here and manage it himself, then the cost of reconstruction may amount to $25 million, says Evelina Ishmetova, director of development and consulting for investment company Key Capital. But to make a basic finish, it would take up to $8 million.
The AST Group businessman Telman Ismailov bought out the Prague building from the city of Moscow in the 1990s. After his Cherkizovsky market was closed in 2009, Ismailov started having problems in business, and in 2015 the entrepreneur was declared bankrupt.