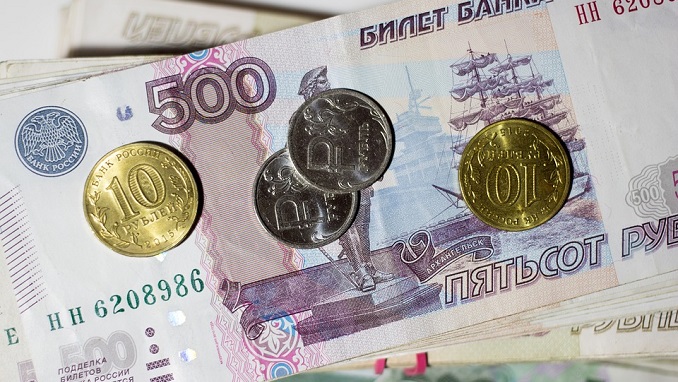 Russia has extended a recent debt-sale spree, selling a record volume of OFZ treasury bonds and driving the ruble to its highest value in two weeks, Bloomberg reports.  
After a strong start against the dollar, the ruble climbed further to reach 64.42 against the greenback, its highest level since March 27, after the two OFZ bond auctions by the Finance Ministry.
Demand for OFZ bonds, which are auctioned weekly by the ministry, has soared this year after months of uncertainty surrounding possible new U.S. sanctions on holdings of Russian debt.
"The domestic and international environment has turned benign," said Richard Segal, a senior emerging-markets analyst at Manulife Asset Management in London. "The European and U.S. monetary policy outlook has changed abruptly and the U.S. Congress has 'sanctions fatigue.'"
Wednesday's auctions were the latest in a string of record-breaking local debt offerings in Russia this year as a dovish tone from central banks around the world fuels a broader rally across emerging markets. With investors lured toward higher-yielding assets, Russia is proving a favorite as the price of crude oil, its main export earner, trades above $70 per barrel.
The Finance Ministry placed more than 137 billion rubles ($2.1 billion) of 10- and five-year bonds, with total demand approaching 200 billion rubles. It netted its biggest sale for a single auction with 86.8 billion rubles of the 2029 notes placed at a one-basis-point premium to the previous day's close.
A year ago, Russia's markets were tumbling after U.S. sanctions paralyzed one of the nation's biggest companies. As the rout resumed in the summer, the ministry was forced to ax a string of auctions.
Now the ruble is the best-performer globally so far this year and Russia's local bonds have handed investors a return of 11.4 percent, the most among emerging-market peers.