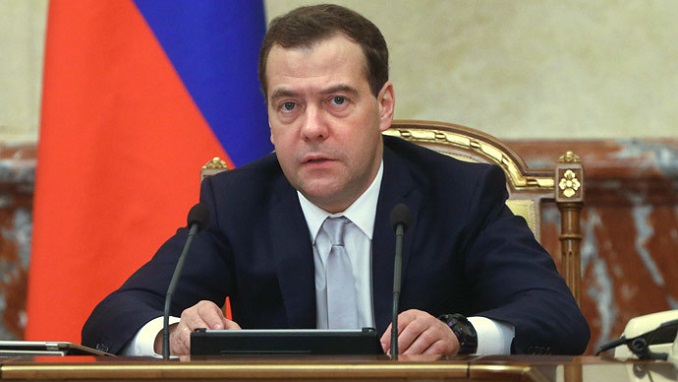 Russia's Prime Minister Dmitry Medvedev has officially confirmed the government's plans to create special administrative districts with offshore features in Russia, Vedomosti reported on Wednesday.
"Very soon we are planning to create special regions with special legal status and a special tax regime in Primorsky Krai and the Kaliningrad region on the Russky and Oktyabrsky Islands," Medvedev said at a legal forum in St. Petersburg.
Earlier it was reported that the offshore project was developed by the Ministry of Economic Development as a measure to back Russian companies that were subject to sanctions. The document allows transferring foreign enterprises from other countries, including offshores, to Russia, while retaining their legal forms. They will be able to get the status of an international entrepreneurial company, which will allow to register in a day, not disclosing data on participation and management.
Only taxes on income received in Russia will be collected from residents of the districts, according to the plan. The Central Bank has criticized the ministry's proposals, noting that residents of such offshore territories would be able to carry out transactions with currency and securities without restrictions or repatriation of proceeds required by law.
The government views this approach as a measure of support for Russian oligarchs and their companies that have fallen under Western sanctions. The country's Deputy Prime Minister and Putin's aide in the Far East, Yuri Trutnev, said in April that offshore zones should be established for all companies, rather than for those that have been sanctioned.
On April 6, U.S. authorities extended sanctions against Russia and updated its blacklist including 26 businessmen and officials, as well as 15 companies. This drove investors to quickly sell Russian assets, causing a 'Black Monday' in the Russian market.
According to the Bloomberg Billionaire Index, Russia's richest people lost a total of about $16 billion in just one day.