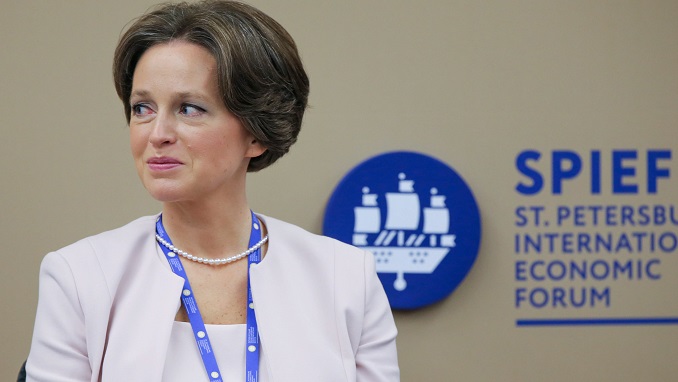 In its first acquisition outside Russia, the Analytical Credit Rating Agency (ACRA) said it has closed a deal to buy Slovak European Rating Agency (ERA), as it aims to expand abroad, Interfax reported.
The Russian agency was founded in 2015 after the top three international rating agencies downgraded Russia following the annexation of Crimea. ACRA has been promoted by the Russian government and central bank ever since. Russian firms need ACRA ratings to access most state funds.
The agency's Chief Executive Ekaterina Trofimova declined to disclose the value of the acquisition but said that ACRA plans to invest up to $177,000 in ERA over 18 months to two years.
ACRA, whose shareholders include Sberbank (SBER.MM), VTB (VTBR.MM) and Raiffeisenbank, plans to expand ERA's rating activity in central and eastern Europe, Trofimova said.
"The initial idea of the purchase was our desire to develop outside Russia, it's a new area of growth for us," she said. "With our knowledge and resources ERA may take a noticeable place in the European (ratings) market."
ERA planned to issue up to 20 to 30 ratings a year, focusing on sub-sovereign, sovereign ratings, as well as ratings for regional authorities, among other products, she said.
The deal would also allow ACRA to issue ratings for foreign companies wishing to raise funds in Russia, Trofimova said. ERA's previous owner was its chairman Emil Hubinak.