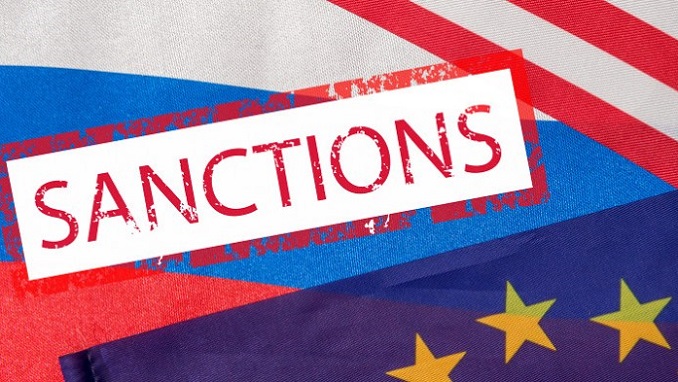 On April 23, the U.S. Treasury eased restrictions on billionaire Oleg Deripaska's aluminum company Rusal it imposed 17 days earlier. Instead of barring Rusal from international markets, which is what the United States originally intended to do, the Treasury suggested it might lift the sanctions altogether.
Washington's change of course says a lot about the leverage held by the supply chain of a widely-used commodity such as aluminum, Reuters writes. Several European governments, including Germany and France, lobbied Washington to soften the sanctions, according to more than a dozen U.S. and EU officials and industry sources who spoke to Reuters. The Rusal move also reveals the amount of pressure on the Trump administration as it juggles international economic battles it has opened on various fronts, including with China and Iran, the report says.
Major international companies Rio Tinto and Boeing also appealed to the U.S. Treasury, seeking a softening of the terms on Rusal. According to the sources, all made the same argument: a squeeze on the largest producer of aluminum outside China would hit businesses around the world, disrupting production of myriad goods from car and planes to cans and foil, and putting jobs at risk.
In the days following the sanctions notice, French, German, Irish and Italian officials lobbied against the restrictions, according to the EU sources. Many were worried the measures could lead to the closure of those plants and businesses in their countries that relied on Rusal supplies, and the potential loss of thousands of jobs.
Ireland's foreign ministry complained to U.S. Treasury Secretary Steven Mnuchin after Dublin officials met Aughinish management on April 13 and were told the plant could shut down, threatening hundreds of jobs, an Irish government spokesman told Reuters.
French Finance Minister Bruno Le Maire discussed the issue by phone with Mnuchin in the days following the sanctions notice and then in person in the week of April 16, during International Monetary Fund meetings in Washington, according to a French finance ministry official.
"We got in touch with the Americans as soon as it became clear there was an impact on some companies operating in France," the official said. He added that hundreds of jobs were at risk in France. "The Americans were constructive from the start."
An Italian government source said Rome also lobbied Washington to soften the sanctions.
The measures were the toughest the United States has imposed on a listed Russian company since Moscow's 2014 annexation of Crimea. They sent shockwaves through the global aluminum markets, driving prices to a several-year high.