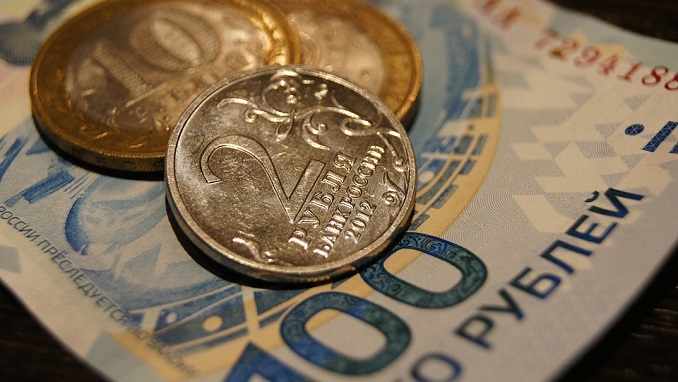 Russian consumers are now more ready to spend more on goods and services that matter most to them, such as fresh foods, education, and travel, as the Russian economy continues to stabilize after several years of financial crisis, a new report by the Boston Consulting Group (BCG) shows.
According to the report released Wednesday, called Russian Consumers and the New Economic Reality, to succeed in Russia, companies will have to adapt their products and marketing strategies to noticeable shifts in consumer sentiment. According to the findings, which are based on a survey of nearly 4,000 Russians of different ages and income levels in 2017, consumers have grown more cautious, pragmatic, and value-conscious since a similar survey in 2013.  They are more prone to buy low-cost generic drugs than branded medications, for example, and to take shorter vacation trips closer to home.
"Russia remains a critical emerging market for global companies that understand the nuances and needs of this complex consumer economy," said Ivan Kotov, a BCG partner who leads the firm's Consumer practice in Russia. "Companies that align their strategies with the desires and budgets of Russian households will find significant growth opportunities."
The study found evidence that Russian consumers are adapting to the new reality that the economy is unlikely to soon return to the booming growth it once enjoyed when oil prices were high and the ruble was strong. After several years in which inflation far outstripped GDP growth, the buying power of average households has declined—especially for imported goods and foreign travel.
While most Russians are cutting back on goods they perceive as nonessential, such as alcohol and ready-to-eat foods, nearly half say they intend to spend more in product categories they regard as important for their well-being. Asked what they value most, an overwhelming majority of 83% cited "family and home," while 78% cited "health" as a top priority.
Russia's once-strong devotion to famous brands is fading. Only 24% say that brands reflect on themselves and their values. But consumers still think brands are important in categories such as digital media and electronics.
Russia's healthcare sector illustrates how shifting consumer attitudes and behavior present opportunities—as well as challenges—for foreign companies. Soaring prices for imported drugs are forcing consumers to make hard choices. Sixty-six percent say they try to save money on medications and 78% on medical services; 33% report that they sometimes don't buy prescribed drugs at all because they are unaffordable. The study also found that many Russian consumers are dissatisfied with the quality of healthcare services available.
"These findings suggest there is high demand for affordable, high-quality medical services in Russia that's not being fully met by public programs," said Stefan Tushchen, a BCG partner who leads the firm's Health Care practice in Russia. "They will increasingly be met by private investors."