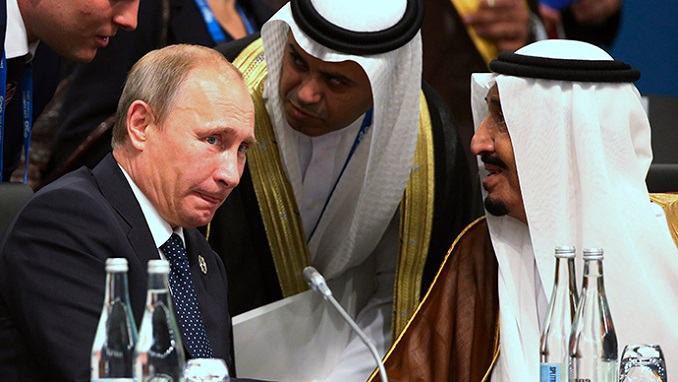 Actions by Russia and Saudi Arabia may be needed in the global oil market to prevent a possible rise in prices towards $100 per barrel after the U.S. sanctions are re-imposed on Iran, commodity strategist Helima Croft told CNBC on Tuesday.
The loss of Iranian oil may mean that producers like Saudi Arabia from the Organization of Petroleum Exporting Countries (OPEC), and Russia, which is outside of OPEC, would need to intervene to stop prices from jumping towards $100, Croft, who is the head of RBC Capital Market's global, said.
Prices have risen since President Donald Trump decided last week to pull the U.S. out of the Iranian nuclear deal, meaning that sanctions will be re-imposed on the oil producer that is likely to impact its production and push prices higher.
Croft added that the Saudi-Russia intervention would be needed if OPEC did not want to risk losing around 1 million barrels of crude, added to the 1.2 million barrels included in its deal with non-OPEC members.
"This is so interesting. We're back to a situation that we did not anticipate of having to appeal to these traditional allies," Croft told CNBC.
"Because if you reach infrastructure constraints in terms of ability to put additional barrels on the market and you're going to be taking off Iranian barrels — and don't forget Venezuelan production, which has played a huge role in balancing this market — and they (OPEC) could lose a million barrels year-on-year," she added.
In order to avoid a price surge towards $100 a barrel "you have to go back to Saudi Arabia, you have to ask them to put barrels on the market," Croft told CNBC's Capital Connection on Tuesday.
For the past several days, oil prices traded near three-and-a-half-year highs.