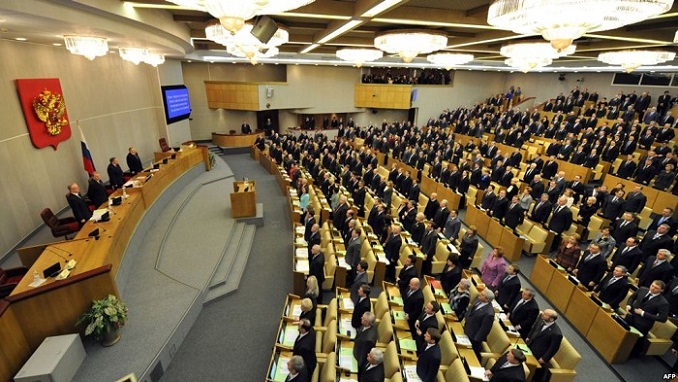 A Majority of Russian lawmakers on Tuesday voted for a proposal to raise value-added tax to 20% in a preliminary vote, Vesti.ru reported.
The proposal is part of an unpopular budget package designed to consolidate government finances, which has already hurt President Vladimir Putin's approval rating.
The government is looking for extra money to implement Putin's pledges of higher social spending for the next six years, envisioned in his May decrees. It has already proposed raising the retirement age, a contentious measure which caused protests across Russia.
On Tuesday, a majority of lawmakers in the State Duma, the lower house of parliament, approved legislation to raise value-added tax to 20 percent from 18 percent, something opponents complain would increase petrol prices which many Russians say are already too high.
Some parties voted against the proposal, saying the measure would hurt ordinary Russians and do little to boost economic growth. Putin, who was re-elected in a landslide vote in March, has said he wants to deliver higher growth and raise living standards.
Deputy Finance Minister Ilya Trunin, who presented the VAT proposal at the Duma, said the tax increase would generate more than 600 billion rubles ($9.49 billion) a year that could be used to finance nation-wide projects and infrastructure.
"This bill is aimed at … financing expenditure on reaching goals set by the president," Trunin said.
The proposed tax hike, along with a proposed higher retirement age, has angered people across Russia at a time when the finance ministry say the budget is not in urgent need of extra funds and is on track to post a surplus this year.