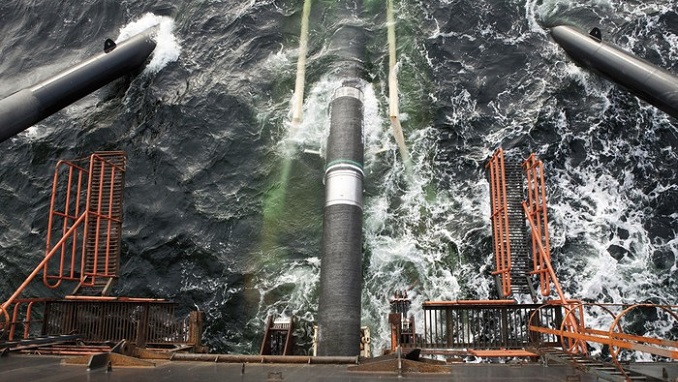 Russia's Main Department of State Expertise (MSE), the federal autonomous institution under the Russian Ministry of Construction responsible for state expert review of design documentation of major infrastructure projects, has issued a positive conclusion on the project documentation and engineering survey results for the Nord Stream 2 pipeline in Russia, Russia Construction reports.
This is a significant milestone for the controversial project and its permitting procedure in Russia. The project, intended to bring Russian gas straight to Germany, bypassing Ukraine, Poland, and Baltic countries, has been under heavy criticism from the U.S., with officials arguing it will increase Europe's energy dependence on Russia.
So far, Germany and Finland have granted all the necessary permits for construction and operation of the Nord Stream 2 pipeline.
The national permitting procedures in the other three countries along the route – Russia, Sweden, and Denmark – are proceeding as planned, the Nord Stream 2 company has said.  Further permits are expected to be issued in the coming months. Accordingly, scheduled construction works are to be implemented in 2018 as planned.
On Wednesday, the Chief Commercial Officer of the Nord Stream 2 AG, Reinhard Ontyd, said natural gas deliveries over the Nord Stream 2 gas pipeline will start at the turn of 2019 – early 2020.
"Operations of the pipeline will start at the turn of 2019 – early 2020," the top manager said. The company expects to obtain remaining permits in recent months in line with the construction schedule, Ontyd said, speaking at the Flame gas conference.
"On behalf of the Nord Stream 2 we once again confirm that commissioning of the Nord Stream 2 gas pipeline is scheduled at the turn of 2019," the operating company said in its comment to TASS news agency.