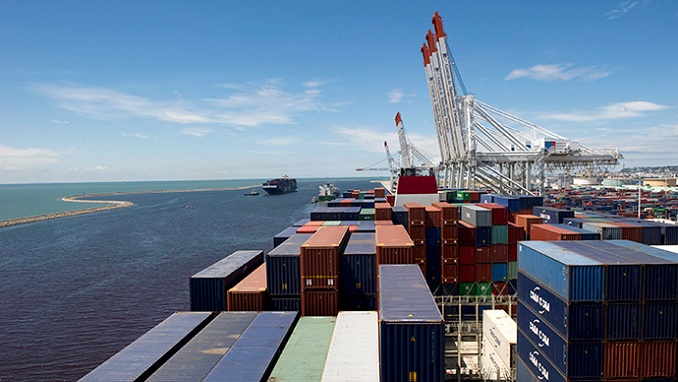 Representatives of India, Iran, and Russia will meet later this month to discuss the operation of a new 7,200-km trade and transport corridor, Russian media reported. The three countries intend to launch a multimode network of sea and land routes that will link India via Iran to Russia to Europe.
The project, called the International North-South Transport Corridor (INSTC), is actively pushed by India, TASS news agency reported.
"The INSTC is the shortest multimodal transportation route linking the Indian Ocean and the Persian Gulf via Iran to Russia and Northern Europe," India's Minister of Commerce and Industry Suresh Prabhu said last month in New Delhi after a meeting with a Russian business delegation.
To access resource-rich Central Asia, India may ship its goods through China, Europe or Iran, but the first two routes are much more expensive and time-consuming than the latter.
The INSTC will allow India to send its goods to Bandar Abbas in Iran by sea. Then they will be transported to Iran's Bandar-e Anzali by road, shipped over the Caspian Sea to Astrakhan in Russia and transported into Europe by rail. The first trial of the new route was conducted in August 2014. The potential capacity of the corridor is estimated at 20-30 million tons of goods per year.
Meanwhile, Russia and China have agreed to take steps to increase cargo transit traffic to Europe, the Russian Ministry of Transport said last week.
"The talks focused on options for increasing by several times the volume of container traffic from China to Europe through Russia. An agreement on closer cooperation was reached," the Russian ministry said in a statement.
The arrangement was made by Russian and Chinese transport ministers on the sidelines of a meeting in Beijing of Premier Li Keqiang and visiting Russian Prime Minister Dmitry Medvedev.