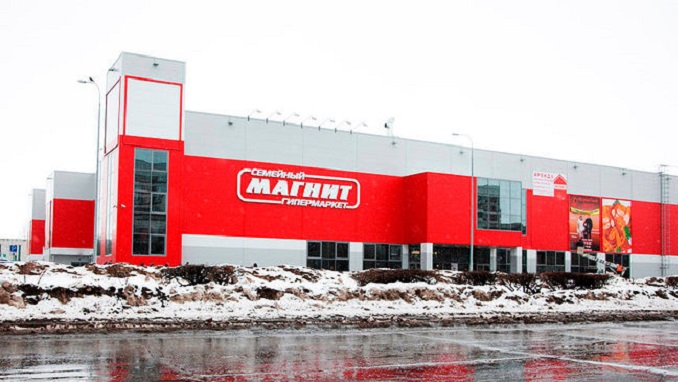 An unexpected drop in share value stunned the managers and owners of Magnit, Russia's second-biggest supermarket chain on Monday, following plans to nearly double its number of stores by 2023 as part of efforts to revamp the business, RBK reports.
Magnit's share was down 4.7 percent in Moscow on Tuesday, a clear indicator that investors were not impressed with the company's new strategy.
The investors have been waiting for the new strategy since the beginning of the year when founder Sergei Galitsky sold most of his stake to VTB bank for around $2.5 billion. The Kremlin-run bank later resold its 11.82% of the investment Marathon Group and management.
Magnit is shaking up its business model in February. Galitsky built the chain from scratch to become Russia's largest retailer and private employer but has been overtaken by rival X5 in recent years.
Minority investors criticized the VTB deal, in which the bank acquired a stake just under the 30 percent threshold required for a compulsory buyout. Three months later, VTB provided a $1 billion loan to private equity firm Marathon Group to buy 11.8 percent of Magnit from the bank.
Olga Naumova, chief executive, told investors at a capital markets day on Wednesday that Magnit, based in the southern city of Krasnodar near Sochi, wants to expand its 9 percent market share to 15 percent.
Naumova, formerly head of fierce competitor X5's largest chain, Pyaterochka, joined Magnit earlier this year along with about 60 other X5 executives.
She said Magnit planned to add 9,400 grocery stores across Russia by 2023, taking its total to 22,800. It is also aiming to open 1,500 grocery stores, 70 cosmetics outlets and 20 supermarkets by the end of this year.