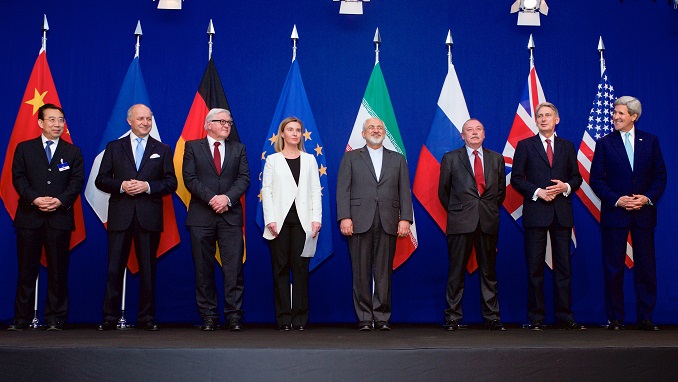 A rare show of EU solidarity with Russia and China against the United States appeared on Tuesday at the United Nations General Assembly. The development, which follows Washington's decision to withdraw from the Iran oil deal in May, symbolizes a world-turned-upside-down by U.S. leader Donald Trump's unilateralism, EUObserver writes.
Washington will re-impose sanctions against Iran designed to prevent any foreign companies from doing business there. The sanctions not only forbid the use of the dollar-based financial system employed in most world trade but also threaten to punish companies who do business with Iranian firms through other channels.
On the sidelines of the United Nations General Assembly this week, the European Union agreed with China and Russia to create a new financial institution to aid companies seeking to do business in Iran. They hope such trade will induce Iran to keep its end of a 2015 deal to restrict its ability to develop nuclear weapons.
The move is seen adding stress on the global economic system, once led and still dominated by the United States. Washington's attempts to dictate global business practices were never well received, even when there was consensus about its goals. With the Trump administration abandoning a hard-won international consensus in the Iran deal, the symbolism of its European partners working with China and Russia on an international payment alternative is hard to miss, experts told Quartz.
According to Adam Smith, an attorney who worked to enforce sanctions as an official in the U.S. Treasury Department, there are very few companies that can be "entirely free of the U.S. nexus."
"That's what people are concerned about—that people will move away from the dollar, or try to find ways to do trade other than going through the New York banks," Smith says, cautioning that it is too early to know if this new mechanism will be a significant source of trade, much less a harbinger of economic change. "The fundamental story here is that the EU and U.S. think about the world differently in this regard," the expert added.