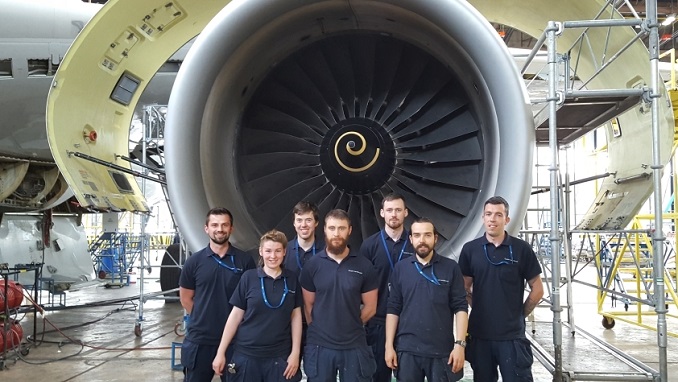 In an attempt to reinvigorate trade and political ties damaged by a four-year sanctions war between the Kremlin and the European Union, Ireland is seeking to reset relations with Russia, The Irish Times reports.
The main area of focus in this drive seems to be agriculture – Irish exports to Russia almost halved between 2014 and 2016 as pork, dairy and poultry were among food products banned by Russia in the dispute.
As the EU prolonged its sanctions targeting individuals and companies for Russia's involvement in the Ukrainian conflict and its annexation of Crimea, the Kremlin has extended the food import ban until this December.
But Irish Minister of State for Trade Pat Breen said "sanctions are not there forever" and, as the Russian economy evolves, "hopefully they get closer relations to the European Union".
Breen led a delegation of 17 officials and businessmen from the agricultural sector earlier this month to visit Agrofarm, a vast Moscow trade show on animal breeding and production. The minister, who met deputies from the Duma and Igor Neverov, head of the Russian foreign ministry's European section, said Ireland had to use its strengths in agri-tech and genomics for breeding cattle to expand its influence further in Russia.
"The Russian agricultural sector is not a sector that has grown dramatically," Breen told The Irish Times. "It's very, very backward and there are huge opportunities here for Irish companies. It's an opportune time for us to have a think about Russian relations and see which areas we can grow trade between our two countries."
Breen said it was "important for us to have the Embassy and the agencies" in Russia and noted the reopening of the Iranian market after a considerable period of isolation as an example of opportunities that can arise.
"It will happen and we have to be ready for it because it's such a huge market," he added.
In addition to the agriculture delegation, Minister of State for Training John Halligan will lead a trade mission next month to Russia's largest aviation trade fair, where Enterprise Ireland and Dublin Aerospace will have stands.
Tanaiste and Minister for Foreign Affairs Simon Coveney also met Russia's deputy justice minister Maxim Travnikov in Dublin in December to set up a working group aimed at nurturing trade, economic and investment cooperation between the nations.
Chris Weafer, founder of Moscow-based consultancy Macro Advisory and previously a chief strategist at Sberbank CIB, the investment arm of Russia's largest bank, said it appeared there was a "serious effort" by Ireland to engage with Moscow as Russia seeks to diversify its economy away from oil and gas.
"Ireland is viewed very favorably by Russians and by the Kremlin. Ireland offers expertise in many areas that Russia is targeting for growth or needs to improve," he said.