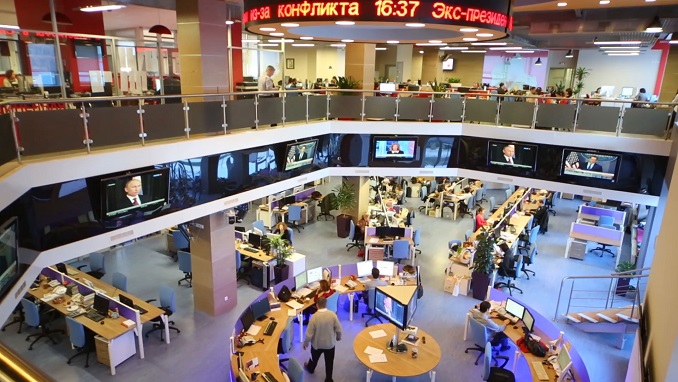 A Russian news outlet based in the U.S. has registered as a foreign agent with the Justice Department, becoming the fourth Russian-linked media company to do so since November under pressure from the U.S. government, Reuters reported.
RIA Global LLC, which produces content for Russian state-owned news outlet Sputnik, registered under the Foreign Agents Registration Act (FARA) on Friday, according to filings on the Justice Department's website.
FARA, an 80-year old law aimed at making the public aware of the source of foreign propaganda, has taken on new importance in recent months amid probes by Special Counsel Robert Mueller and multiple congressional committees into Russian attempts to disrupt the 2016 U.S. presidential election.
On Friday, Mueller disclosed charges against 13 Russians and three Russian companies with a conspiracy to tamper in the election. Those charged included St. Petersburg-based Internet Research Agency known for its trolling on social media.
Sputnik had flagged in January that the Justice Department would require RIA Global to register under FARA.
RIA Global said in its registration that it retains "independent editorial control" over the shows, newswires and web articles it produces and that it "respectfully disagrees that FARA should apply."
The registration revealed an intention to promote to some extent the Kremlin's view. A contract accompanying RIA's registration includes a provision that essays focused on or involving Russia "must reflect Russia's stance on the subject and present opinions of Russian experts."
Reston Translator LLC, a Virgina-based radio broadcaster of Sputnik programming, registered as a foreign agent in November, as did T&R Productions LLC (T&R), a Washington, D.C.-based firm that produces English-language programming for the RT Network, a TV broadcaster funded by the Russian government.
Upset by the pressure on Russian media companies to register under FARA, Moscow has retaliated by signing a law that allows the Russian authorities to designate international media outlets as "foreign agents".