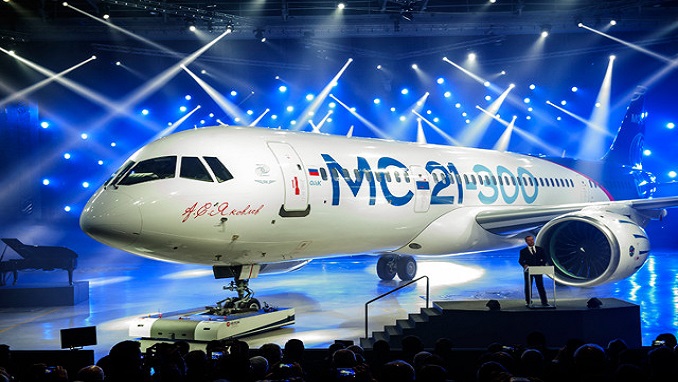 The MC-21 passenger jet equipped with PD-14 engines produced in Russia will make its first flight by the end of the year, Chief Executive Officer of the United Aircraft Corporation (UAC) Yuri Slyusar said on Monday at the meeting with President Vladimir Putin, TASS reported.
"Our latest event in this year will be the flight of MC-21 with the domestic PD-14 [engine]. We should complete this work by the end of the year. Engines have already been mounted on the aircraft in Irkutsk; required checks are performed at present and the new MC-21 aircraft with the state-of-the-art PD-14 engine will take off," Slyusar said.
Four MC-21 aircraft currently undergo certification tests.