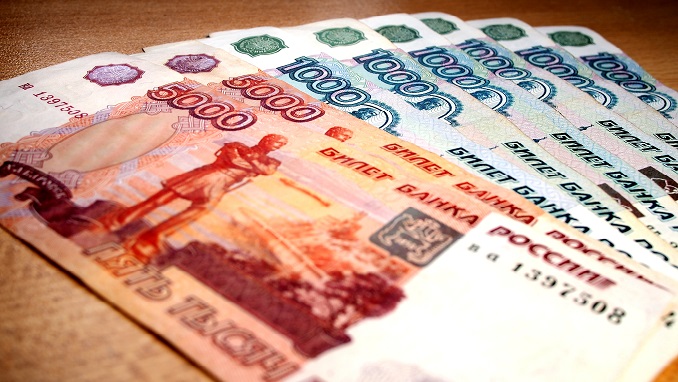 The Russian ruble edged lower on Tuesday, reflecting a sharp fall in oil prices the day before, Reuters reported.
At 0809 GMT, the rouble was 0.14 percent weaker against the dollar at 57.58 and had lost 0.3 percent to trade at 70.95 versus the euro. Oil fell by 2.4 percent on Monday, pressured by a rise in Russian production, expectations Saudi Arabia will cut prices of the crude it sends to Asia and a deepening trade spat between China and the United States.
But Crude futures had risen in overnight trading, lifted by a drop in drilling activity in the United States and concerns that Washington could reintroduce sanctions against Iran, OPEC's third-biggest oil producer.
According to oilfield services company Baker Hughes, the number of U.S. oil rigs fell by seven last week. U.S. oil rigs now stand at 797, compared to 662 a year ago. Evidence of renewed global oversupply continues to pose the greatest threat to prices. On a somewhat supportive note, the Dallas Federal Reserve's quarterly business survey provided more concrete evidence that service costs for U.S. drillers are rising, potentially slowing the rate of U.S. production growth, Baker Hughes said.
Global investors are worried about trade tensions between the United States and China. China imposed extra tariffs on 128 U.S. products, deepening a dispute between the world's two biggest economies.
"Russia is somewhat immune to the global trade war that is brewing between the U.S. and China," analysts at Alfa bank said in a note.
They also said the Russian market was supported by the recent recovery in oil prices and rumors President Vladimir Putin could meet with U.S. President Donald Trump in the United States.