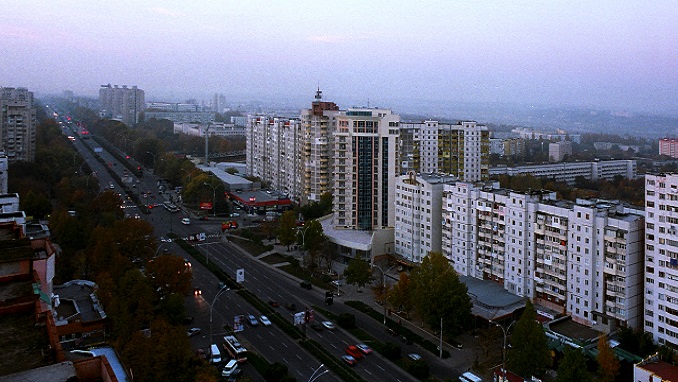 Moldovans working in Israel have sent more money home than those in Russia, a traditionally leading source of financial remittances for Moldova, Q1 data from the country's Central Bank reveal, according to Balkan Insight.
Russia has held the first place as the source of remittances from emigrant Moldovans for the past two decades. According to the National Bank of Moldova, the total volume of bank transfers from abroad to individuals in Moldova amounted to $276.81 million US dollars in the first quarter of this year.
Money transfers from Israel comprised 20.8 per cent of this amount ($57.71 million), up 1.9 percentage points on the same period last year. In the meantime, money transfers from Russia amounted to 20.4 per cent of the total ($56.53 million) – down 7.8 percentage points on the first quarter of 2018.
The shift occurred as Moldovans in recent years have increasingly chosen Israel over Russia as a place to earn money. Expatriate workers have also been boosted by more favorable conditions enabled by intergovernmental agreements signed in 2013 and extended to 2024 by Moldova and Israel.
Moldovan men in Israel generally work in the construction sector, while women generally work as caregivers and nurses, Balkan Insight writes.
In Russia, many Moldovans work in the construction sector in illegal conditions with poor wages. Due to the depreciation of the ruble since Western countries imposed sanction on Moscow over the annexation of Crimea in 2014, conditions for Moldovan workers in Russia have become even tougher, which has also contributed to the diminishing levels of remittances, according to the news outlet.
In the construction sector in Israel, the minimum wage for a Moldovan worker is $1,500 per month, according to Victor Talmaci, the president of the construction workers' union SINDICONS Federation in Moldova.
Money transfers to Moldova from the EU represented 44.5 per cent of the total, up 6.5 percentage points in comparison to the first quarter of 2018. Of the EU countries, the largest proportion came from Italy (29 per cent of the total remittances from the EU), followed by Germany (16.6 per cent) and Britain (13.8 per cent).
In 2018, the total volume of bank transfers from abroad to Moldovan individuals totaled $1.266 billion, the central bank said.