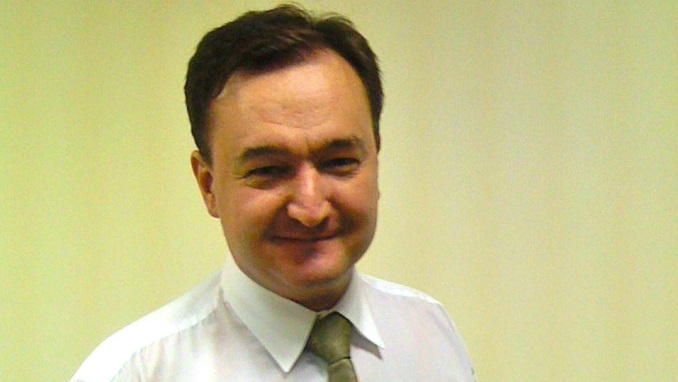 This week, Financier Bill Browder, who wrote the bestselling book Red Notice about his experiences with the Russian authorities, called on Jersey to introduce an act similar to the U.S. 'Magnitsky Act' and impose assets freezes and travel bans on a number of Russian nationals, The Jersey Evening Post reported.
The original piece of legislation, introduced by the U.S. Congress in 2012, was aimed at individuals and companies suspected of involvement in the death of anti-corruption lawyer Sergei Magnitsky.
Browder lobbied the U.S. government to introduce the act following the suspicious death of Magnitsky in a Russian prison in 2009. The lawyer and activist had been investigating a $300 million tax fraud involving Russian government officials.
Similar 'Magnitsky Acts' have been approved by the governments of Canada, the UK and the Baltic states, and this week, in the States, Senator Philip Ozouf raised the question of whether Jersey should also follow suit.
Browder endorsed such a move, claiming that Jersey could help freeze the assets of corrupt oligarchs held in offshore companies and trusts in Jersey and in the other Crown Dependencies of Guernsey and the Isle of Man.
A spokeswoman for Jersey Finance, which represents the Island's financial services industry, said that whether the Island introduced Magnitsky Act-style legislation was 'a matter for the elected representatives and the Government of Jersey'.
She added, however, that there was business of Russian origin in Jersey, so the industry would be affected by such a move.
"Jersey Finance is committed to working together with partners and authorities, including the Government of Jersey and the JFSC, to prevent financial crime, and the industry will absolutely comply with legal obligations placed upon it in relation to its interactions with other countries," she said. "This includes Russia, which comprises less than two percent of our total business."
"To be clear, our systems of regulation and oversight are already very robust, and we have rigorous processes in place for vetting each and every piece of business booked here. Those standards are vital to our future success," she added.
The Bailiwick of Jersey, an island in the English Channel, is not part of the United Kingdom and has its own its own financial, legal and judicial systems. It is widely recognized as one of the leading offshore financial centers.