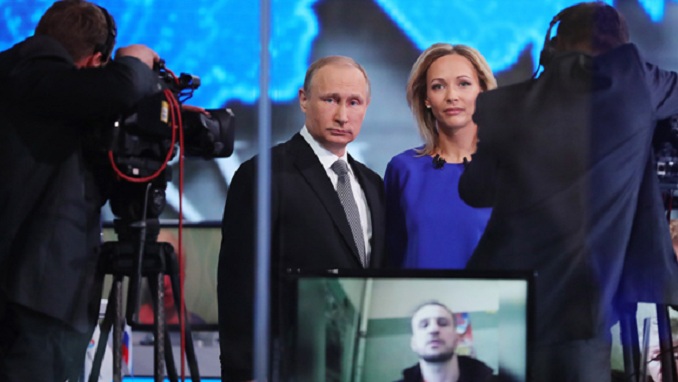 The ongoing policy of restrictive measures against Russian oligarchs close to President Vladimir Putin may force representatives of Russia's big business to maintain a behind-the-scenes dialogue with the West, Tatyana Stanovaya, founder and CEO of political analysis firm R.Politik, told Nezavisimaya Gazeta.
"I believe that, under these circumstances, we will see quite a few interesting surprises soon, when businesspeople who seem to be loyal and fit well [into the system] will begin attempts to enter into a semi-secret dialogue with the West saying that they are not responsible for the policy pursued by Putin and his political establishment. The logic of the U.S. policy currently boils down to the fact that businesses, which have worked under Putin, are all in a high-risk group, and I don't see how they can be protected from that," the expert said.
Washington's new moves to tighten the screws on some prominent members of the Russian political establishment are bound not to have any substantial impact on Russia's economy, Andrey Movchan, Senior Fellow and Director of the Economic Policy Program at Carnegie Moscow Center, told the newspaper.
"Personal sanctions never have any decisive impact on the economy, just because businesses can be easily depersonalized. Let's say that a certain entrepreneur will be prohibited from doing business with the U.S. and the EU. However, if he has a business operating in America and Europe, he will just sell it, and that business will continue to function the way it did. Personal sanctions are restrictive measures against specific individuals, while economic sanctions are aimed against businesses," he pointed out.
The U.S. Treasury Department on Friday announced new sanctions against dozens of Russian businesses, officials and businessmen from President Putin's inner circle.