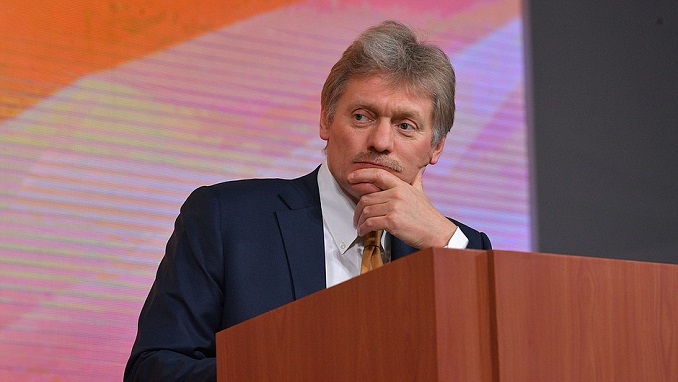 The Russian President's spokesman Dmitry Peskov told reporters in Moscow that only the law can grant guarantees for businessmen willing to come back to Russia from the United Kingdom, TASS agency reported.
Peskov was responding to questions after dozens of Russian businessmen residing in London have asked President Vladimir Putin to allow them to come back to Russia, where many of them have been under criminal investigations for years.
Russia's business ombudsman Boris Titov handed the list of Russian entrepreneurs who stay in the UK hiding from legal responsibility in Russia, and whose cases could be reviewed, to President Vladimir Putin.
The official chose not to name the people on the list, making it clear the document contains about a dozen positions.
"As yet, the list is not final, as we continue receiving applications," Titov said.
"The best guarantee [for such entrepreneurs] is the current legislation of the Russian Federation, and in this case, it is not the privilege of the president," he added.
The Kremlin spokesman also said that it may concern those Russian businessmen, who are "on the wrong side of the law." However, did not rule the possibility of some of these businessmen being pardoned in Russia.
"Obviously, if such a question is raised, and when it is raised, it will be explored," he said when asked whether businessmen who have a murky past and are willing to return their capital to Russia, but are forced to stay in London, may be provided with the opportunity of amnesty.
The Russian elite in London is in a state of urgency after the British government announced tough measures to crack down on criminals and corrupt politicians. The British High Court has started to issue what are known as unexplained wealth orders (UWO's) in which money and assets could be frozen if a person or company is unable to explain how they acquired assets in the United Kingdom worth more than £50,000 ($70,000).
Security minister Ben Wallace said the 'full force of government' would be brought to bear on foreign criminals and corrupt politicians who use Britain as a haven.
It was also reported that business ombudsman Boris Titov met with about 40 businesspeople in London on Saturday. It is not known if any of the attendees were named on the list.
According to the Daily Mail, among those to attend were mobile tycoon Yevgeny Chichvarkin, who has lived in London since fleeing Russia while facing charges of kidnapping and extortion.
Georgy Trefilov, considered among the 100 richest Russians, is also in the English capital while facing charges of fraud. Trefilov maintains that the charges, dropped in 2011, were politically motivated, with an attempt to extradite him back to Russia from the UK denied by a British court.