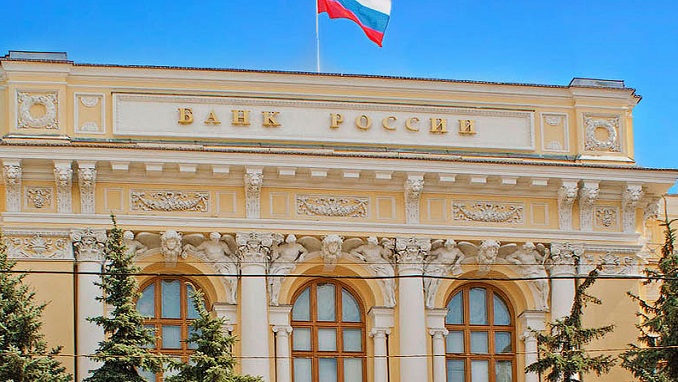 As the threat of new U.S. sanctions eases and inflation remains low, The Bank of Russia is expected to cut its key interest rate at the end of this week, a Reuters poll showed on Monday.
A majority of analysts and economists polled said the Russian central bank is likely to cut the key rate a quarter-point to 7.5 percent from 7.75 percent on Feb. 9, during its the next board meeting.
Monetary easing is also needed to prop up consumer spending and revive economic growth in the presidential election year, analysts said. Last year, the economy grew by 1.5 percent, below the economy ministry's call for at least 2 percent growth.
"The environment remains extremely supportive for monetary policy easing," Credit Suisse said in a note.
The central bank, which observes a "week of silence" before its rate decision, had previously said market expectations were in line with its own view on the monetary policy.
Expectations of the rate cut were bolstered recently by the U.S. Treasury Department, which warned that expanding sanctions on Russia to include new sovereign debt would have "negative spillover effects" on global financial markets and businesses.
Diminishing concern about new sanctions and inflation, which according to a Reuters poll was near a post-Soviet low of 2.3 percent in January, may favor a deeper rate cut.
Two of the analysts and economists polled predicted the central bank would lower the key rate half a point to 7.25 percent on Friday. Others said they did not rule out such cut.
Last week, the central bank's governor, Elvira Nabiullina, said the bank may trim rates faster than previously thought as inflationary risks related to external factors have eased.
Nabiullina's comment, the U.S. Treasury report and the dynamics of oil prices and the rouble all speak for a 50-basis-point cut, said Liza Ermolenko, an economist at Barclays Capital in London.
The central bank, which embarked on a rate-cutting cycle in 2015, will publish its rate decision at 1030 GMT on Friday. This time, there will be no press briefing with Nabiullina following the board meeting.