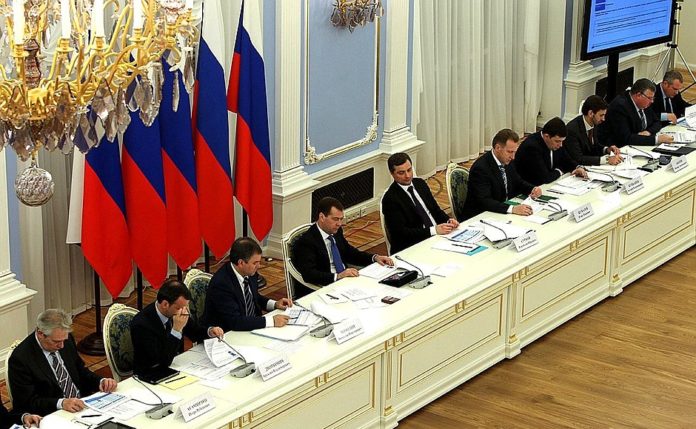 The Kremlin views attempts to organize unauthorized rallies and incite young people to participate in them as unacceptable, Russian Presidential Spokesman Dmitry Peskov told reporters on Friday, TASS reports.
"The only appropriate stance is in favor of abiding by the law and against the organization of unauthorized activities, let alone attempts to incite young people and children to take part in them," Peskov said, when asked about the Kremlin's stance on the possibility of unauthorized rallies on January 23.
Peskov has branded those calling on citizens to take part in the unsanctioned protests on January 23 as provocateurs, adding that the scale of the people's unrest should not be overestimated.
"Let's not overestimate things," he told reporters on Friday, commenting on the statements claiming that the upcoming protests can be larger in scale than in the previous months. Peskov called on reporters to work with objective data.
According to the spokesman, "there are certain provocateurs" who are calling for organizing this action.
"The actions of the provocateurs are clear to us, they are very clear to the law enforcement bodies, and corresponding measures are taken against these provocateurs," Peskov stressed.
He added that "there are some dissatisfied people who make their position known," and "this position is taken into account." "As for some information about tomorrow's rallies, let's make judgements about them the day after tomorrow," he offered.
When asked whether the Kremlin had given any directives to the law enforcement regarding what action to take on January 23, Peskov stressed that "no directives of the Kremlin are needed here." According to him, "there is a certain law enforcement procedure regarding the way rallies are held and the way they are pre-approved, what kind of notifications are handed in beforehand."
"If unlawful rallies are being held, then, of course, the law enforcement acts in accordance with their work procedure, regardless of whether they had been given directives or not," Peskov stated.
Earlier, supporters of Alexey Navalny called on Russian citizens to take to the streets in his support on January 23. The Russian Prosecutor General's Office informed TASS in this regard that the law enforcement had been directed to take preventive measures and take administrative actions against those inciting the protests or taking part in unlawful rallies. The Moscow police officially warned that those attending or promoting such protests will be held liable in accordance with the Russian law.