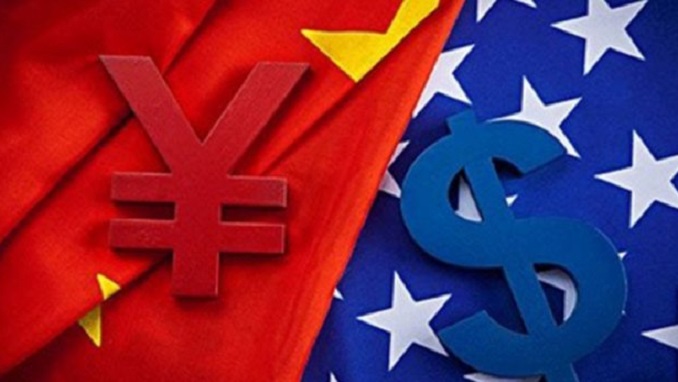 Russia is ready to protect its interests amid trade disputes between the United States and China, which may affect certain sectors of the world economy, Kremlin spokesman Dmitry Peskov told reporters.
According to him, the trade tensions between Washington and Beijing will certainly have consequences for specific sectors of the world economy. "Russia took and will take measures to protect its own interests, especially since such measures are envisaged by the rules and regulations of the WTO," Peskov said, according to RIA.
President Donald Trump officially rolled out tariffs on roughly $50 billion worth of Chinese goods last month.
"In light of China's theft of intellectual property and technology and its other unfair trade practices, the United States will implement a 25 percent tariff on $50 billion of goods from China that contain industrially significant technologies," Trump said in a statement.
On Friday, Trump fired his biggest shot yet in the global trade war by imposing tariffs on $34 billion of Chinese imports, delivering on a promise to his political supporters that risks provoking retaliation and harming the world economy.
China implemented retaliatory tariffs on some imports from the U.S. on Friday, immediately after new U.S. duties had taken effect.
The move signals the start of a full-blown trade war between the world's two largest economies after President Donald Trump's administration had initially made good on threats to impose steep tariffs on Chinese goods.