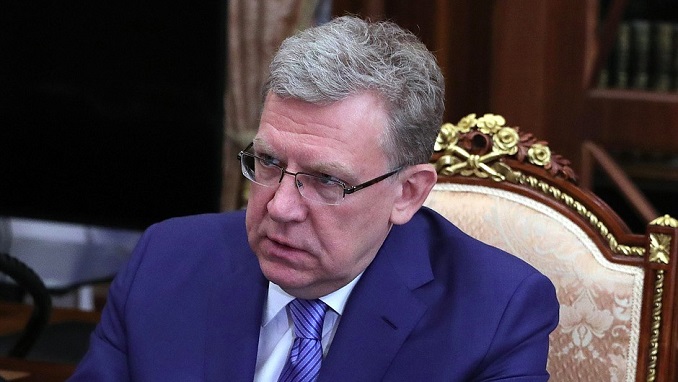 Aleksei Kudrin, the chairman of the Accounts Chamber of the Russian Federation, has called the detention of prominent American investment-fund manager Michael Calvey an "emergency situation," The Moscow Times reports.
A Moscow court has ordered that Calvey, who is accused of large-scale fraud in Russia, be held in detention until April 13.
Kudrin wrote on Twitter on Monday that the arrest had been "obviously made against the presidential order not to arrest on economic charges," referring to amendments to the Criminal Code initiated by President Vladimir Putin last year that mitigated punishments for economic crimes.
"I consider this specific situation as an emergency for the economy," Kudrin wrote.
Kudrin also wrote that "respected people asked me to vouch" for Calvey, adding that he did not do that yet.
Calvey, who is the founder and head of the Baring Vostok investment company, was detained on Thursday along with other executives after investigators accused them of embezzling 2.5 billion rubles ($37.76 million).
According to Bloomberg, Calvey, a well-respected U.S. investor, became a legend in the Russian market, in part because of his reputed aversion to any kind of foul play and focus on industries and companies unlikely to attract the attention of Russia's authorities. This strategy helped him survive for a quarter of a century – but a single investment, the one involving shares in Vostochny Bank, landed him in jail.
The Russian business community reacted with shock to the arrest because of Calvey's well-known caution, his U.S. citizenship and his ability to raise large amounts of capital from big Western investors who wouldn't otherwise go into Russia. But none of this affords any protection in Russia these days, where "a single brush with the wrong people can prove costly," Bloomberg writes.