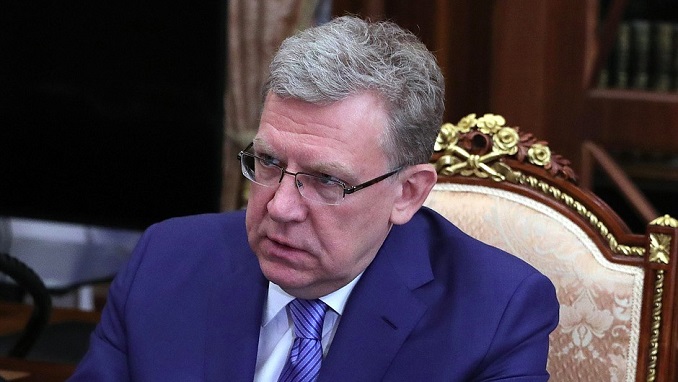 Under the current macroeconomic indicators, economic growth rates in Russia may decelerate to zero, the head of the country's Audit Chamber Alexei Kudrin said on Thursday, according to Forbes Russia. 
"Economic growth rates will be close to zero this year. Accordingly, values of all other indicators will be lower," he said.
The Russian budget may not receive 3 trillion rubles ($39.8 billion) of oil and gas revenues against the oil price of $35 a barrel and the U.S. dollar rate of 72 rubles, Kudrin said.
"If we target current figures: the [oil] price of approximately $35 [a barrel] and the [dollar] rate of about 72 rubles, then we will not receive around 3 trillion rubles ($39.8 billion) of oil and gas revenues. Accordingly, the budget deficit can be slightly less than 2% of GDP this year," he said.
According to Kudrin, these numbers will also bring an increase in poverty and further stagnation in wages. The average price of oil, according to Kudrin, will be about $40 per barrel. "Accordingly, there will be a lower investment … compared with the previous year. These are new realities," the head of the Audit Chamber added.
Last week, OPEC+ countries failed to agree either to change the parameters of the transaction to reduce oil production, or to extend it. This led to a collapse in the oil market – from March 5 to 12, the price of Brent crude fell from $49.99 to $35 per barrel, while at a minimum it cost $ 31. During the same time, the ruble to dollar rate fell from 67 to 75 rubles.