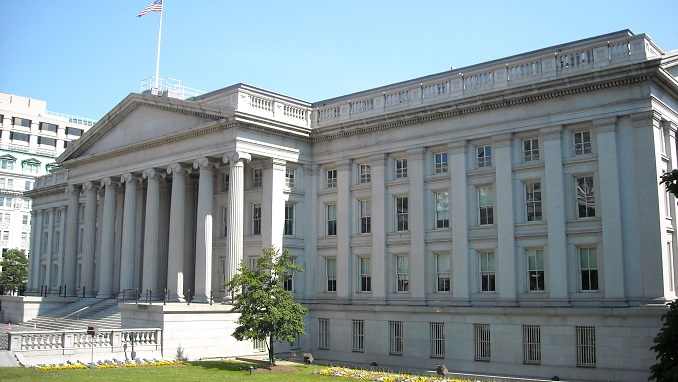 The United States Senate has narrowly upheld a Treasury Department decision to lift sanctions from three companies connected to Russian oligarch Oleg Deripaska, Reuters reports.
A Democratic resolution that would have reversed Treasury's decision was rejected on Wednesday in a 57-42 vote, despite several Republicans criticizing the sanctions move and voting with Democrats.
The December announcement from the Treasury Department said the U.S. would lift sanctions on the companies linked to blacklisted tycoon Deripaska —Russian aluminum manufacturing giant Rusal, EN+ Group and the Russian power company EuroSibEnergo. EN+ Group is a holding company that owns nearly 50 percent of Rusal.
Congress has 30 days from the announcement to vote to block it, a deadline that expires Friday. The House is expected to vote Thursday on a similar resolution to block Treasury's move — a symbolic action after the Senate vote failed.
The Treasury Department says the Russian companies have committed to separating from Deripaska, who will remain blacklisted as part of an array of measures announced last April that targeted tycoons close to the Kremlin. Treasury maintains that the companies have committed to diminish Deripaska's ownership and sever his control. In a statement last week, Treasury Secretary Steven Mnuchin said Deripaska remains under sanctions, "his property and interests remain blocked, and any companies he controls are also sanctioned."
Treasury has warned that the sanctions could upset global aluminum markets or even prompt the Russian government to nationalize the company, thus shutting it out from any outside control.
Rusal is the world's largest aluminum producer outside China. The sanctions on the company spurred demand for Chinese metal. China's aluminum exports jumped to a record high in 2018.
The Russian companies, along with some European governments, also lobbied for months for the sanctions to be eased.
Irish Foreign Minister Simon Coveney welcomed the outcome of the Senate vote, saying he hoped it would pave the way for sanctions to be lifted that affect the Irish company Aughinish Alumina, a Rusal unit.
"We respect different views in the U.S. on sanctions, but our focus has always been on protecting jobs and livelihoods in Ireland and EU," he said on Twitter.