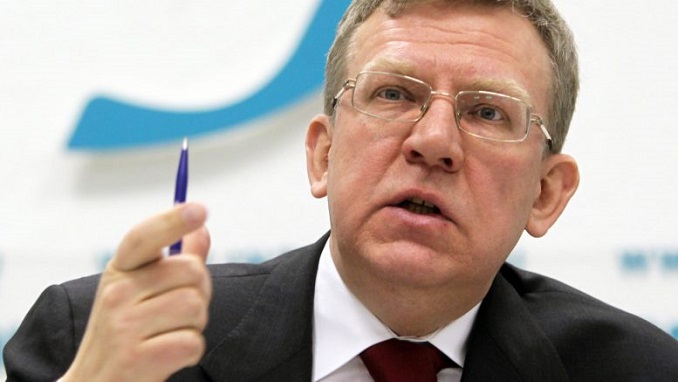 Russia's ex-Finance Minister and new head of the Accounts Chamber Alexei Kudrin has said that the Russian government needs to "carefully consider" the bill on criminal liability for the implementation of anti-Russian sanctions because in its current version it can harm Russian companies.
"I think it's good that the bill on criminal liability has been postponed, and we decided to more carefully check its possible consequences. In my opinion, in its current version, the way it was proposed, it would rather create problems for Russian business than protect it," Kudrin said in an interview with TASS agency.
Russian lawmakers on Tuesday approved the bill "on counter-sanctions against the U.S. and other unfriendly states" in the third and final reading.
According to the new law, the Russian president may provide the government with the right to impose restrictions, if they do not apply to vital supplies which have no analogs produced in Russia or other countries.
Decisions on such measures may be made by the president based on proposals submitted by the Russian Security Council. At the same time, in case the situation causing the introduction of sanctions should change, the government will remove these restrictions.
The Russian cabinet will have the right to halt cooperation with unfriendly states and organizations controlled by them or affiliated with them.
The government can also ban and limit the export of goods and raw materials from the U.S. and other unfriendly states. However, restrictions will not apply to goods that Russian and foreign citizens may bring from abroad for personal use.
On Monday, State Duma's speaker Vyacheslav Volodin, who was one of the initiators of the bills, said the lawmakers postponed the second bill on liability for aiding sanctions on Russian soil in order to hold additional consultations.