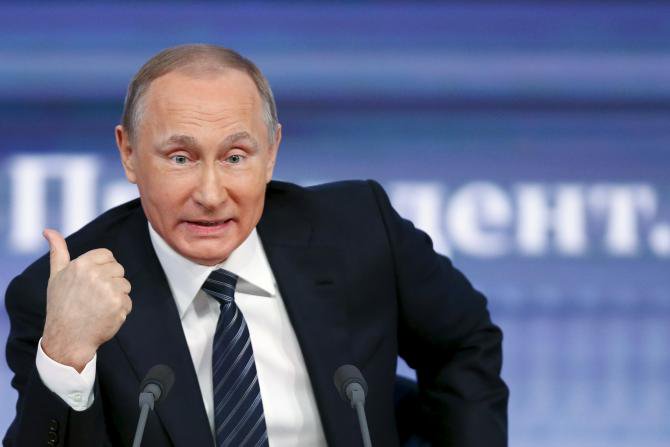 Russia's lower house of Parliament, the State Duma, has passed a bill aimed at defending "economic interests and security" in response to the latest sanctions introduced by the United States and its allies, The Moscow Times reported.
The motion was drafted by State Duma speaker Vyacheslav Volodin and the heads of all four parliamentary caucuses in mid-April, days after the U.S. Treasury Department released a list of 24 Russian citizens and 14 Russian corporations that fall under new sanctions imposed over Russia's foreign policy.
"The main objective of this federal law is to defend the economic interests and security of the Russian Federation, its territorial integrity and the rights and freedoms of its citizens, from unfriendly actions of the USA and other foreign states that impose political or economic sanctions against the Russian Federation, its citizens and companies or any other activities aimed at destabilizing Russia's politics or economy," reads the freshly approved bill.
The initial document contained a long list of proposed restrictions, such as full suspension of cooperation with U.S. companies in the nuclear, missile and aircraft-building spheres, a ban on purchasing U.S. securities, a trade embargo on American goods (in particular tobacco and alcohol), and the proposal to allow Russian companies to produce various goods copyrighted in the U.S. or in countries allied with it, without getting licenses from the rights holders.
However, the initial draft caused a lot of controversies, with critics saying that blanket bans could do more damage to Russian consumers and business partners of foreign companies. This prompted lawmakers to amend the draft with the provision that "the restrictive measures should not apply to vitally important goods that have no analogs produced inside Russia."
Under the legislation that passed a third and final reading Tuesday, President Vladimir Putin will decide what products would be affected by the restrictions, subject to parliamentary approval. The draft law is subject to upper-house approval and signing by Putin.
Another bill being considered by the Duma seeks to punish businesses and individuals for complying with anti-Russia sanctions.