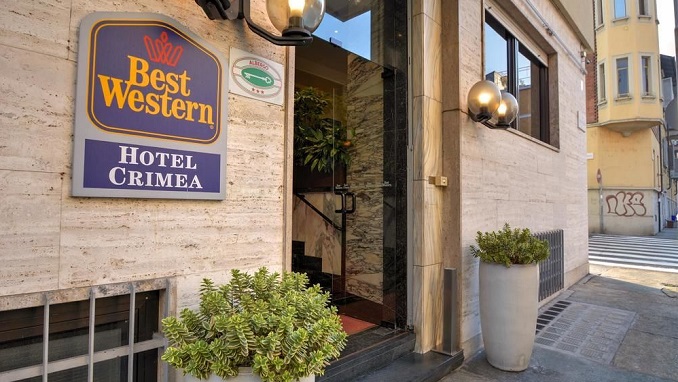 The last remaining Western hotel chain in Crimea, the Ukrainian region annexed by Russia in 2014, has left the peninsula because of sanctions imposed on Moscow, Reuters reports.
The hotel is still running but branding identifying it as a Best Western hotel has been removed from the building and is now identifying itself on booking sites under the name "Sevastopol Hotel and Spa."
Other major brands, among them McDonald's and Radisson Hotels, have already quit Crimea after it was annexed in 2014.
The general manager of the Best Western Hotels & Resorts declined to comment and referred questions to the hotel's owner or operator. Best Western does not own or operate hotels itself but has a franchising system under which hotel owners or operators can pay for the right to use the company's brand, marketing, and support services.
The majority owner of the hotel is a company called Sevastopol Investment Group Ltd, which is registered in the Seychelles, according to Russian tax service records.
The ending of Best Western's presence this year shows that even four years after the sanctions were first imposed by the United States and the European Union, they are still forcing Western investors out of Crimea.
The sanctions bar U.S. companies from operating in Crimea and prohibit new investment in Crimea. They block business with a long list of Crimean individuals and entities and make it impossible for Western firms to move money through Crimean banks.
A member of the staff at the hotel told Reuters the franchise agreement with Best Western ended in October last year because of the sanctions.