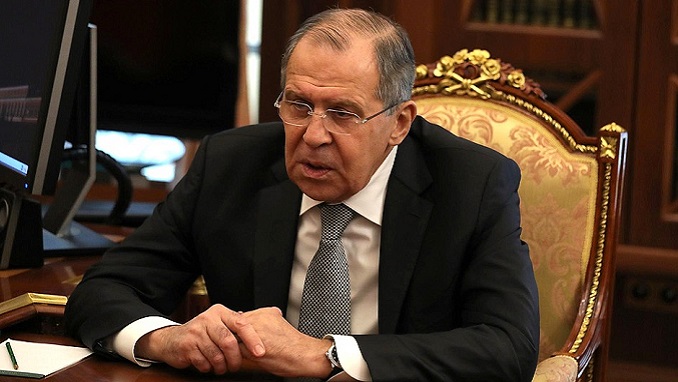 Russia will not ask the European Union to withdraw the 2014 sanctions amid the coronavirus pandemic, Russian Foreign Minister Sergey Lavrov said in an online interview Tuesday, according to Interfax.
"Should the European Union realize that the [sanctions] method has exhausted itself and withdraw its decisions made in 2014, then we will, of course, be ready to reciprocate. But we are not going to ask [to withdraw sanctions]," the diplomat said.
According to the Lavrov, after the Western partners failed Moscow and denied their responsibilities on many issues, Russia chose a path that ensures "reliance on Russia's own resources during any possible changes of mind" of the Western colleagues.
"This does not mean isolation in any way: we are always open for comprehensive and mutually beneficial cooperation," Lavrov said. "However, considering the West's actions in 2014, we simply have to insure ourselves from repetition of similar incidents."
"We wholeheartedly oppose sanctions taken in circumvention of the United Nations Charter. But we will not condition our relations with the EU on their withdrawal at any cost. We will patiently concentrate on productive actions, on our internal agenda and on development of relations with those who are ready for them without preconditions. There are a plenty of such nations in the European Union, by the way," Lavrov added.
Unilateral sanctions amid the pandemic are immoral, their inadmissibility must be enshrined in an international agreement, the foreign minister said.
"Unilateral sanctions are illegitimate in themselves, while those sanctions, which reduce the ability to fight the pandemic under the current circumstances and which were imposed bypassing the UN Security Council, are absolutely immoral and inhuman," he stressed. "It is important to make sure that the inadmissibility of unilateral sanctions, especially sanctions that affect ordinary people's humanitarian interests, is enshrined in an international agreement."