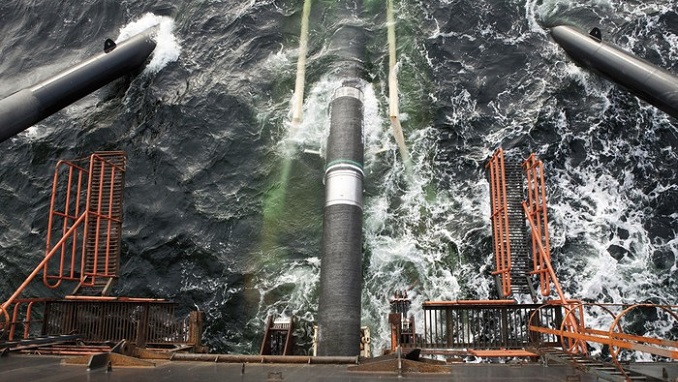 Moscow has never used energy as a "weapon" or a tool of pressure, and the manner of the Nord Stream 2 deal between Germany and the US is unacceptable, Russian Ambassador to Germany Sergey Nechaev said on Thursday.
"We are quite shocked by the substance and tone of the Joint Statement of the United States and Germany on Support for Ukraine, European Energy Security, and our Climate Goals," the diplomat told TASS.
"Threats have been made to 'punish' our nation for utilizing energy as a 'weapon' by imposing further sanctions and employing 'other tools.' In reality, an ultimatum has been issued to continue the transportation of Russian gas via Ukraine when the present agreements expire in 2024, for a period of up to ten years ", the ambassador stated. 
"We feel that this manner of international communication is inappropriate," he said, adding that "Russia has never used energy as a 'weapon' or a tool of coercion."

"Our Western counterparts, who are also long-term energy partners, are fully aware of this. They are also aware of our stance on threats and unlawful sanctions imposed by Western nations on any given occasion ", he continued. 
"Russia is not a country to which you can issue ultimatums, make decisions for, or despise fully prescribe obligations. We have the ability to decide our own policy, including energy policy, without outside influence, based on our own interests and the experience of many years of mutually beneficial collaboration with international partners ",the ambassador stressed this point.
The United States and Germany reached an agreement on the Nord Stream 2 project on July 21. Washington, in particular, accepted that sanctions would not stop the implementation, and Berlin committed to pursue an extension of Russian gas transit via Ukraine.
Nord Stream 2 is 99 percent complete, according to US Vice President Joe Biden, and its development cannot be halted. At the same time, the US government reserved the right to respond to "Russia's use of energy as a geopolitical weapon in Europe" and "violence against Ukraine," according to the State Department.