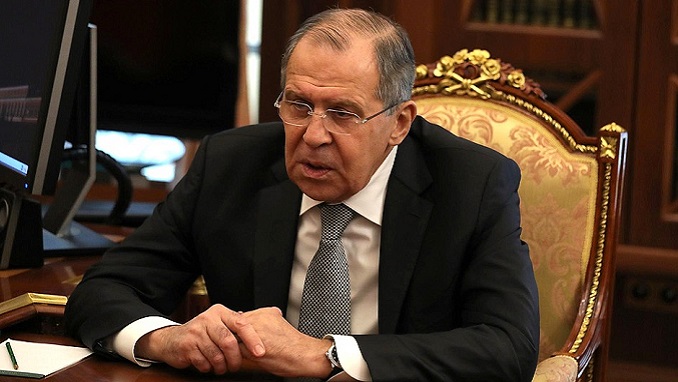 The main damage from European sanctions is the loss of confidence, which will be very difficult to restore, Russian Foreign Minister Sergey Lavrov told Italy's Panorama magazine.
"There are various estimates of the damage, different numbers are given. This being said, the main loss is the loss of confidence, which will be very difficult to restore," Lavrov noted.
According to him, any unilateral economic pressure measures "are not only illegitimate from the standpoint of international law, experience shows they are ineffective. Initiated by the U.S. administration and supported by Brussels as a tool to exert long-term pressure on Russia, they have not resulted in a change of our foreign policy," Russia's top diplomat stressed.
"However, unlike the leaders of some Western countries, we never claim monopoly on the truth. From Brussels – from NATO and the EU – we hear assurances that they are ready for a dialogue with Moscow, but only if Russia repents and admits it is guilty of everything it is accused of. We never do that, we always emphasize readiness for compromise, for recognizing legitimate interests of any partners who in return recognize Russia's interests and want to come to an agreement from the position of pragmatism rather than in line with the logic of games with zero results," he added.
The minister said that Russia's economy had adapted to sanctions pressure. "Moreover, we've been able to turn its consequences to our advantage. At the same time, we used the situation that had emerged to look for new economic growth areas, increase manufacture of our own products and expand trade and economic ties with those countries, which are open to honest and mutually beneficial cooperation. And such [countries] make up the vast majority throughout the globe," TASS cited Lavrov as saying.