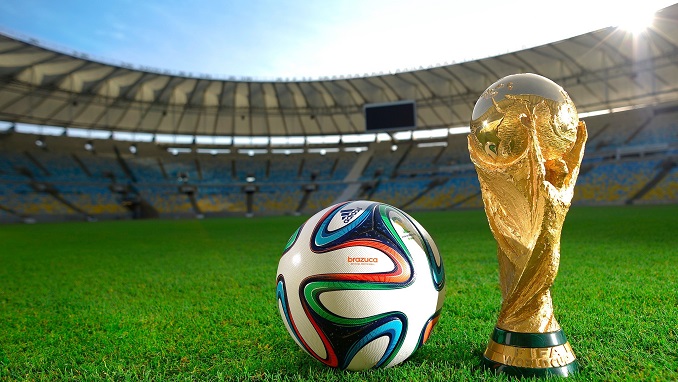 Russian President Vladimir Putin has declared that the country has "practically finished" preparations for the soccer World Cup, planned to be held from June 14 to July 15 in 11 Russian cities, Reuters reported.
"Russia is ready for the tournament and has only some last-minute 'fine-tuning' to do", Putin said after a meeting in Sochi on May 3 with Gianni Infantino, president of FIFA, soccer's world governing body.
Putin said he hoped the Russian team would perform well. Russia hasn't made it past the group stage at any senior men's tournament since the 2008 European Championship.
"We all very much hope that our players will commit themselves to the game, will give it all they've got, playing to their full potential," he said. "And the most important thing — they must show hard-nosed, uncompromising football, one which the fans love."
The first World Cup staged in the eastern part of Europe will be the most expensive ever and comes as tensions have flared between Russia and the West over alleged chemical-weapons attacks in Syria, the poisoning of a Russian ex-spy in Britain, a new round of U.S. sanctions, Moscow's interference in Ukraine, and other matters.
The games have also been plagued by stadium construction delays and concerns about the possibility of fans engaging in hooliganism and racist chants at matches.
Infantino declared that Russia was "absolutely ready," and said Moscow had shown a "unique" level of "commitment, dedication, and professionalism" in hosting the games.
"The feedback from all our experts at FIFA are extremely positive," he said.
Putin and Infantino provided a glimpse of the FAN ID cards that ticket-holders must use to attend events. To get the cards, fans must give personal information to the Russian government. They said the cards will double as visas for foreign visitors.