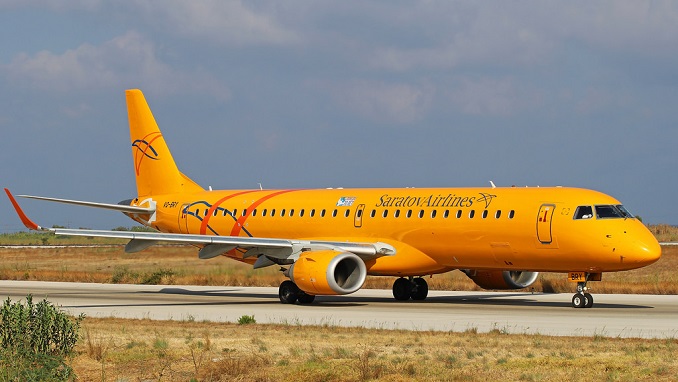 Russia's airliner Saratov Airlines is suspending operations starting May 31 following the notification by the country's Federal Air Transport Agency (Rosaviatsiya) on suspension of its ticket sales, Gazeta.ru reports.
"On May 17, 2018, Saratov Airlines received a letter from the head of the Transport Regulation Department of the Federal Air Transport Agency Andrey Kruglov on suspension of air ticket sales starting May 30 of this year. The airline views the document as restriction of its air operator certificate starting May 31. In this regard, the management of Saratov Airlines has made a decision on suspension of operations starting May 31, 2018," the company said in a statement on Thursday.
On February 11, An-148 passenger airliner from Saratov Airlines crashed on the flight from Moscow to Orsk. The aircraft disappeared from the radar screens a few minutes after the departure from Domodedovo airport. The wreckage of the plane was found near the village of Stepanovsky. 65 passengers and 6 members of the crew were aboard. No one survived.
After the tragedy, Rosaviatsiya conducted an unscheduled inspection of the airline. Upon its completion, the regulator restricted the validity of the Saratov Airlines operator's certificate until April 27, and forwarded a directive to the carrier, according to which the airline was forced to suspend flights to the An-148.
A representative of the agency told TASS on Thursday that the regulator has restricted the certificate's validity period starting May 30, adding that "the decision has not been revoked."
The carrier also said that the regulator's decision will force the company to dismiss a total of 1,200 employees starting July 18.