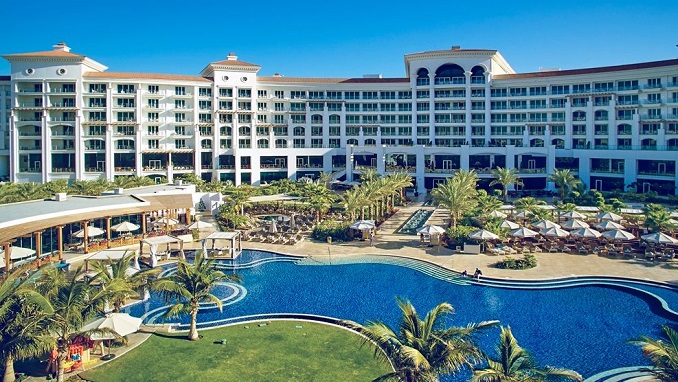 Demand for Dubai hotels has been on the rise last month, driven by a resurgent Russian tourism source market, Emirates industry monitor STR said in its latest report, according to Arab News.
"High demand was enough to outpace somewhat slowing supply growth and push a positive occupancy comparison," STR said, as the occupancy-driven performance resulted in a 5.5 percent annualized rise in demand for rooms compared with a slower 3.6 percent increase in the number of hotel keys, the lowest year-on-year pace for any month since November 2012.
As a result, Dubai saw its first January increase in revenue per available room (RevPAR) since 2014 to $192, while the average daily rate was 0.6 percent lower to $222, and an occupancy rate of 86.5 percent.
RevPAR is an industry bellwether that is derived from a hotel's average daily room rate by its occupancy rate.
"Demand was aided by a fast-rebounding Russia source market, especially in beachfront properties," STR said.
The emirate, renowned as one of the world's most popular luxury tourism destinations, saw a surge in Russian tourists last year, with 530,000 visits, a hefty 121 percent rise.
The number of international tourists to Dubai reached 15.79 million in 2017, 6.2 percent higher over the previous year. The emirate is targeting to welcome 20 million visitors each year by the start of the next decade.
India remained the top source market last year with 2.1 million visitors, becoming the first country to cross the 2 million mark in a single year. Saudi Arabian tourists meanwhile reached 1.53 million while UK travelers to Dubai were at 1.27 million.