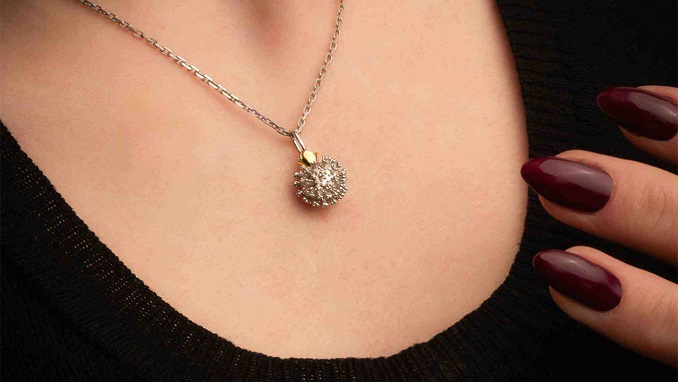 A coronavirus-shaped pendant was launched this week by a small Russian company specializing in science and medicine-themed ornaments, in a move that has drawn accusations of insensitivity by some, The Moscow Times reports.
When the first microscopic images of the coronavirus emerged a few months ago, Dr Vorobev, a jewelry firm based in Kostroma, Moscow, thought the intricately-shaped virus could become a good addition to its collection.
Sold online for around $20 (S$28), its sterling silver coronavirus pendants reproduce the shape of the virus – a circular shell topped with club-shaped spikes – that causes acute respiratory illness Covid-19.
"People started buying it, posting the product on their social media pages," said Pavel Vorobev, the firm's founder. "No matter how sad it is, it has become a trend. It has had a viral effect."
Russia has reported 2,337 cases and 17 deaths, and on Tuesday registered its biggest daily rise in cases for the seventh day in a row.
Responding to accusations of insensitivity, Vorobev said the pendants are not intended to cash in on what has become an international crisis.
"Our purpose and mission with this project is to support our doctors," Vorobyov, the owner of the Doctor Vorobyov jewelry brand, told the Govorit Moskva radio station Sunday. "It can be a talisman or some kind of amulet for them, a symbol of victory over the virus."
Vorobyov said it was "natural" to create the pendant because Doctor Vorobyov is a medical jewelry brand. "We started working on it as soon as we heard about [the virus] before anyone in Russia had heard about it," he said.
The jeweler told Govorit Moskva that his company has seen high demand for the pendant and expects to see bulk "corporate orders" from clinics. "We have already distributed about 1,000 pieces across the globe," Govorit Moskva quoted Vorobyov as saying.