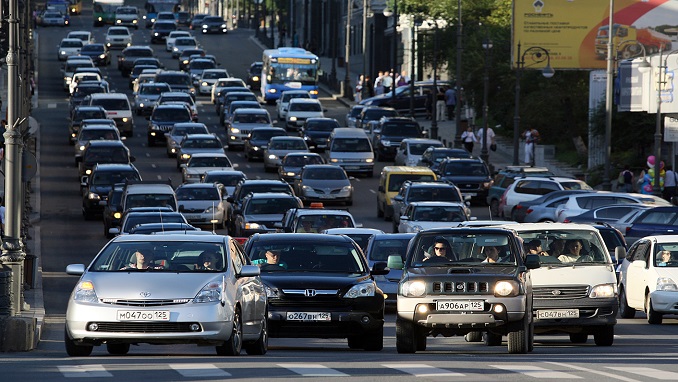 Russia's Transport Ministry is considering a proposal by the State Duma's Committee on Economic Policy, Industry, Innovation and Entrepreneurship to restrict the operation of transport vehicles that have hit their service life limit, TASS reported on Wednesday citing a ministry official.
"Proposals have been received, they are under consideration," the source told the state-run news agency.
Business newspaper Kommersant wrote earlier on Wednesday that the Duma's Committee had suggested the operation of old transport vehicles be restricted. Major Russian car producers – Kamaz, Sollers and GAZ – have supported the proposal, the paper said.
A representative of Russia's Industry and Trade Ministry has also confirmed that a respective proposal has been received from the State Duma's Committee on Economic Policy and Industry.
The letter does not specify what kind of vehicles will be affected and what sanctions will be applied.
According to the traffic police, out of 60.5 million vehicles in Russia, 20.9 million are older than 15 years, while another 10 million are older than a decade.
Back in 2013, the Ministry of Industry and Trade suggested limiting the age limit of commercial vehicles to 7–15 years. The department even prepared amendments to the law "On Road Safety" on the phased decommissioning of old trucks older than 12-25 years (depending on class), but the bill did not reach the State Duma.