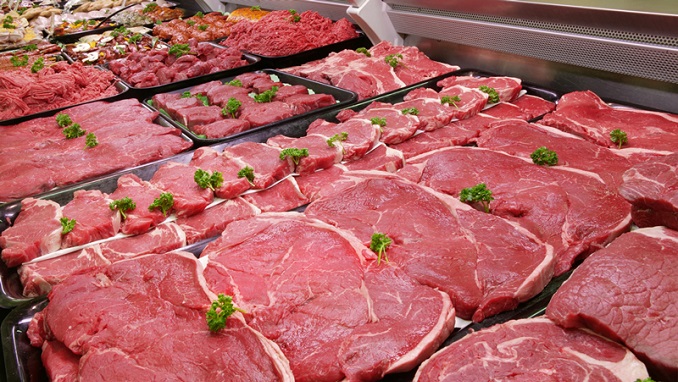 Russian authorities have proposed extending a food embargo to prohibit imports of all kinds of meat and breeding stock supplied to the country by the U.S., the European Union, Canada, Australia, Norway, Ukraine and a number of other countries, RIA Novosti news agency reported.
"The proposed changes are due to the regular detection of attempts to smuggle in sanctioned products by using cover materials, by removing the accompanying documents indicating the real country of origin, and by remarking the goods," Russia's Federal Customs Service (FCS) said.
In August 2014, Russia banned the import of certain types of agricultural products, raw materials and food from the United States, EU states, Canada, Australia and Norway, as a tit-for-tat measure against the countries that have imposed anti-Russian sanctions.
The ban included meat, sausages, fish and seafood, vegetables, fruits, dairy products. As the sanctions of the West are maintained, the Russian Federation also extended its response measures: for the time being, the ban on supplies remains in effect until the end of 2019.
According to research conducted by the Higher School of Economics, the embargo has negatively affected the domestic market, as Russian customers suffered losses of around $4.2 billion as a result.
This month, the FCS sent a letter to the Ministry of Agriculture with a proposal to expand the list of sanctions products. According to the letter of the FCS, seen by RIA, it is now being proposed to extend the embargo to whole food groups. Thus, such products as lamb, eggs, honey, canned vegetables and fruits, finished meat and fish products, and fruit juices can be banned from being imported into the country.