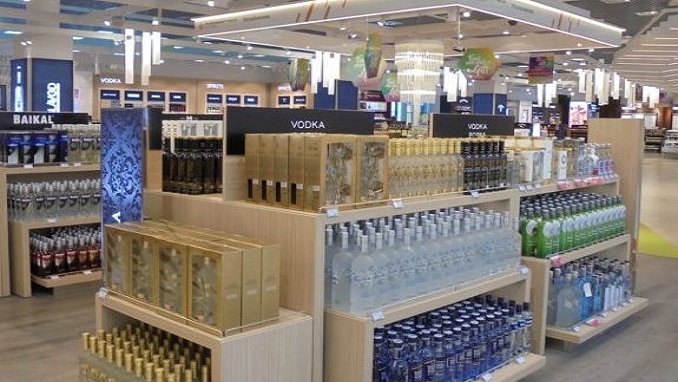 Alcohol Siberian Group (ASG) has secured a new listing for its White Birch (Belaya Berezka) vodka at Moscow Sheremetyevo International Airport. The premium vodka is featured in Sheremetyevo Duty Free's Terminal 5 shop-in-shop, the Moodie Davitt Report writes.
White Birch, which includes natural birch sap and an infusion of birch leaves, has a 40%ABV, and a RRP of €9 in Russian travel retail. Along with White Birch Gold (RRP€13), it is presented in half-litre bottles.
The brand was revamped in 2016 and is also available in a Frost Cranberry flavour.
ASG's brand portfolio includes Husky vodka, which was launched in 2012, and Five Lakes, which is rated as one of the best-selling Russian vodka brands globally in the sub-premium category.
ASG International Department Travel Retail Manager Sergey Kuznetsov underlined the group's development on the Russian market, and the availability of its products in selected locations in Europe and Asia.
"ASG is expanding its travel retail presence," he said. "In collaboration with leading retailers, including Heinemann and Dufry, our products are listed at key Russian airports such as Sheremetyevo, Domodedovo, Pulkovo and Vnukovo. The positive experience of working with retailers such as Heinemann and Dufry inspires us to access other regions."
AGB aims to double production and expand its sales force and distribution network through a five-year strategy plan.