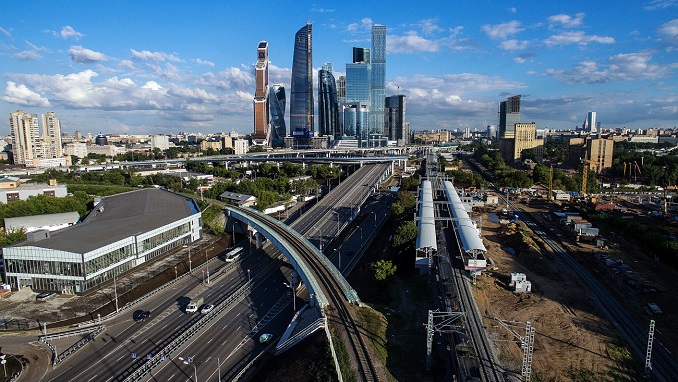 Russia's Industry and Trade Minister Denis Manturov said during a working meeting with President Vladimir Putin on Monday that the country's manufacturing industry grew by 2.6% in 2018, state-run news agency TASS reports.
"Overall the results are positive in all sectors of industry. Manufacturing industry grew by 2.6%," he said.
According to the minister, the fastest-growing sectors were railroad rolling stock manufacturing, first of all freight stock manufacturing, and construction highroad engineering, which soared by 23%.
The total growth across sectors of industry ranged from 3% to 12%, he said, adding that chemical process industry and drug production traditionally gain 10% per year.
Russia's overall industry growth figures dropped in January after regularly registering growth in the 2-3% range. Some analysts expressed confidence that the slump will be temporary.
Capital Economics analysts argued that the drop in manufacturing was caused by cuts to Russia's defence spending at the end of last year.
"We think that there are two plausible explanations for the weakness in this sub-sector. The first is that a fall in military spending dragged on output. Public finance figures show that consolidated government expenditure on 'national defence' fell to a near three-year low of 2.9% of GDP in December," Capital Economics said in a note.
"The second explanation is that the boost from a sharp rise in the production of trains in late-2017 and the first half of 2018 faded. It looks like Russian Railways added new electric trains in this period, particularly within Moscow to meet higher demand during the soccer World Cup," the analysts said.