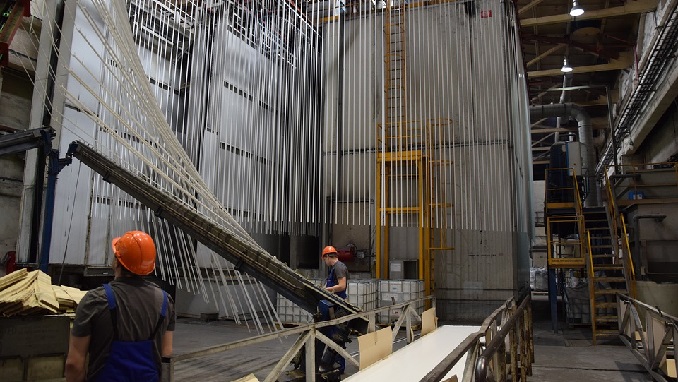 Russia's industrial output slowed to 1.1% year on year in January from 2% in December 2018, according to Russia's federal statistics agency Rosstat.
According to BSC Global Markets chief economist Vladimir Tikhomirov, despite announcing that it would change the base year for y/y comparisons from 2010 to 2017, the data is still based on 2010 prices and is therefore comparable to earlier statistics.
Base factors and the VAT rise are the major factors for the slowdown, according to Tikhomirov.
The country's industrial and manufacturing activity is slowing after a relatively robust 2018, which saw industrial production growth of between 2-3% most months. But industrial activity began to fall off at the start of this year. The results were mirrored by a slowdown in the IHS Markit Russia Manufacturing Purchasing Managers (PMI), which was at a four-month low, only just above the 50 no-change mark in January.
Industrial weakness was driven by the manufacturing sector. All three major industrial segments demonstrated a slowdown in January: the resource industry contracted to 4.8% (from 6.3% y/y in December), the manufacturing industry contracted by 1% y/y (v 0% in December), and utility output expanded by 1.3% y/y (4.5% in December). In seasonally adjusted terms, industrial growth slowed to just 0.1% m/m (2% y/y) in January from 0.3% m/m (2.9% y/y) in December, BCS reported.