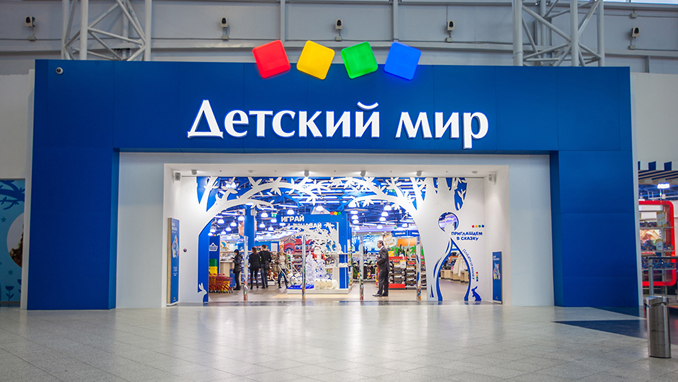 Detsky Mir, Russia's leading children's store, has reported a 16.1% year-on-year surge in sales in the first quarter of the year, driven by robust like-for-like (LFL) growth in both Russia and Kazakhstan, the company said on Tuesday, according to BFM.ru.
Analysts say the results show that Russian customers are still willing to spend on their kids despite stagnating real incomes. Most of the gains came from increasing customer numbers, up by 7.25 in the quarter, VTB Capital (VTBC) said in a note.
"The company's core Russian market demonstrated 6.6% LFL growth, boosted by the national holidays in Russia (23 February and 8 March) and the maturity of stores opened in 2017-18," Maria Kolbina, a retail analyst with VBTC, said. "These results provide upside risks to our more conservative forecast for 2019F of 11% y/y growth and could potentially serve as a foothold for better growth prospects."
The company continues to expand on the back of its iconic brand, well known to everyone in the former Soviet Union. The company opened five outlets in the first quarter, bringing its total store base to 748 locations, and 769,000 square meters of selling space.
Detsky Mir also entered the Belarusian market this year as an emerging middle class makes it more appealing to retailers. The chain opened its first three stores in the country this year and confirmed plans to open at least 80 more Detsky Mir stores in 2019, including 10 more in Belarus.
Unlike in Russia, the real disposable money income of Belarusians rose by 8.1% y/y in January-October 2018, the National Statistics Committee of Belarus reported on December 18 and is expected to continue rising. The domestic supermarket chain Eurotorg (aka Euroopt) twice tried to IPO in London last year and is expected to try again this year.