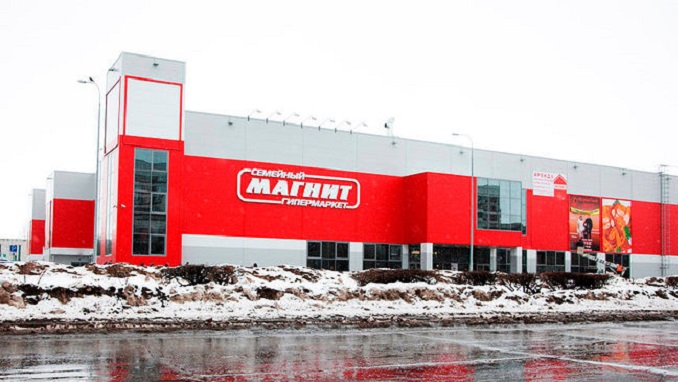 Russia's second-biggest retail chain, Magnit, announced a like-for-like sales decline across all its divisions, bar its drugstore operation, in the second quarter of its financial year, Kommersant reported.
The company cited low inflation and increased competition as the reasons for the sales decline. According to the group's reviewed half-year results, it saw a total like-for-like decline of 5.2% in the second quarter, with its convenience-store arm seeing a 5.4% decline, its hypermarket division posting a 6.7% decline, and its supermarket business posting a 5.7% drop.
Also this week, Magnit's Board of Directors approved the terms and the period of a share buy-back programme in the amount of up to 16.5 billion rubles ($244 million). According to the announcement, ordinary shares will be repurchased on the Moscow Exchange by JSC "Tander", an operating subsidiary of Magnit, in order to finance the Group's long-term incentive program for top management.
The program will be carried out during six months after signing of a contract with the broker, the company said. The precise amount to be bought back will depend on the share price performance and market conditions over the duration of the program. The maximum repurchase price amounts to 4,930 rubles ($73) per ordinary share and has been determined as a closing price on the Moscow Exchange as of August 20, 2018, plus 20%, Magnit said.
Russia's domestic retail is still under the influence of economic sanctions. Analysts have said that Western sanctions will continue over the next five years, so the industry is likely to suffer further. Still, some experts believe that these measures do not have a big impact on the consumer goods market, aside from encouraging import substitution and domestic production.