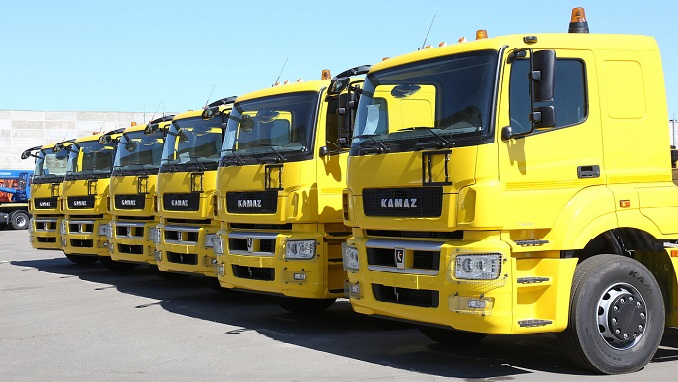 Russian truck and heavy machinery producer Kamaz has opened a subsidiary in Indonesia to increase sales of its products in the Southeast Asian country, the company's press service said on Wednesday.
"The company named PT Kamaz Trucks Indonesia has become a hub for Kamaz in Indonesia and obtained a status of an official importer. PT Kamaz Trucks Indonesia will supply popular models of the Russian manufacturer to the Indonesian market," the company said, according to Finam.ru.
The subsidiary will be headquartered in Jakarta and has 100% foreign authorized capital.
"Indonesia is of interest for the Russian company because of the local market's capacity and its development dynamics. Our activity in this region will continue to grow," chief executive of Kamaz Foreign Trade Company Rafail Gafeev says.
The company also plans to set up qualified service centers on islands of Java, Sumatra, and Kalimantan, he notes.
Earlier it was reported that Kamaz exports fell 38.4% year-on-year to 1,300 in the first half of 2018.
Kamaz Group, the largest automobile corporation in Russia, produces trucks, trailers, buses, tractors, engines, power units, and different tools. The company's share of the Russian heavy trucks market is 51%. As of May 1, 2018, its main shareholders were the state-owned Rostec corporation (49.9%), Avtoinvest Ltd (23.54%), and German auto concern Daimler AG (15%).