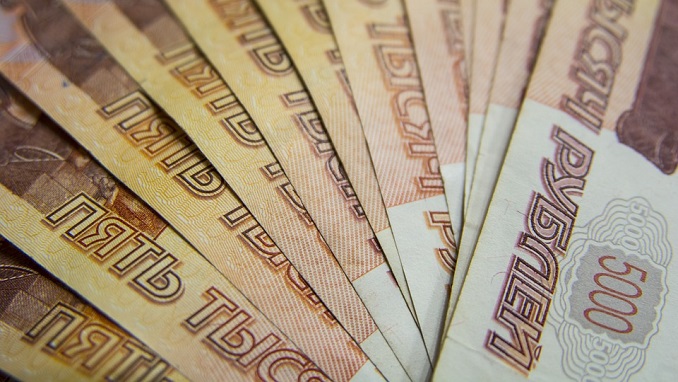 Russia's ruble continued to fall against the dollar on Wednesday, with the latest slump, reaching more than one percentage point on the day, being attributed to threats of more U.S. sanctions and the tanking Turkish lira, Reuters reports.
According to the report, around noon GMT, the ruble was 1.14 percent lower against the dollar at 67.08.
Riding on the back of the crisis in Turkey, which exacerbated a sell-off in emerging markets and boosted demand for the U.S. dollar as a safe-haven asset, the greenback rose to multi-month highs.
The brief strengthening of the ruble this week had hastened the sell-off of the currency, because it allowed players on the market to buy dollars, their long-term preference, at a more favorable rate than earlier in the week, dealers said.
The roble may again reach the level of 68.16 per dollar in the near future, said Igor Akinshin, a dealer at Alfa Bank.
Mikhail Poddubsky, an analyst at Promsvyazbank, said he expected a consolidation of dollar/rouble at near 65.80-67.30 in the near future.
"We believe that risk sentiment is likely to remain fragile in coming weeks, unless the Turkish regulators manage to engender market confidence," analysts at VTB Capital said in a note.
Versus the euro, the rouble was 0.82 percent weaker at 75.91. The Russian currency was also under pressure from lower oil prices after a report of rising U.S. crude inventories.
Brent crude oil, a global benchmark for Russia's main export, was down 1.01 percent at $71.73 a barrel.