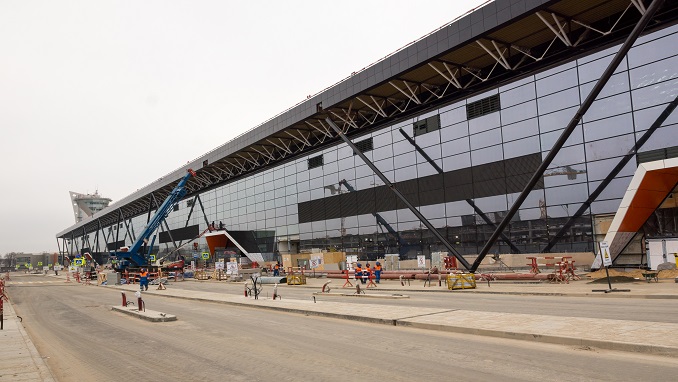 Sheremetyevo International Airport's Terminal B has opened a brand new multilevel parking lot, designed for 2500 cars and connected to the airport building by a pedestrian gallery.
The parking lot is equipped with a video surveillance system, and the cost of the services depends on the period for which the car is being parked. In case of short-term accommodation, the cost of parking is 200 rubles per hour, while for a period of 1 to 7 days – the price is 800 rubles per day.
If the car owner leaves for a period of 7 to 21 days, the parking cost will be 100 rubles per day, and for each subsequent day – 800 rubles. Parking services are paid through automatic cash desks in cash or by a card.
In addition, at the station square of Terminal B there is also a bus stop for route No 851, going to the metro station "Rechnoy Vokzal".